Bennett announces $1.8 million to prevent violent dairy robberies
Author

Publish Date

Thu, 1 Jun 2017, 1:06PM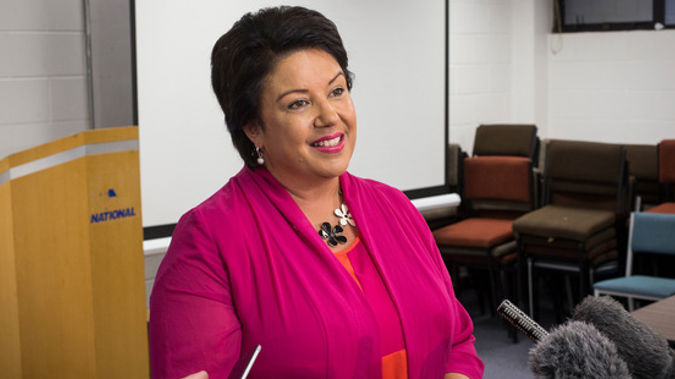 Bennett announces $1.8 million to prevent violent dairy robberies
Author

Publish Date

Thu, 1 Jun 2017, 1:06PM
High-risk convenience stores and dairies are in line for government-funded fog cannons, DNA spray, panic alarms and time safes for cash and cigarettes to curb the rise in aggravated robberies.
The measures are part of a $1.8 million package Police Minister Paula Bennett announced in West Auckland today.
It follows a spate of violent aggravated robberies around the country as armed intruders wanting cash and tobacco bash dairy owners, putting some in hospital.
"We want to stop these crimes from happening the first place and make it easier to catch these criminals," Bennett said.
Bennett said $1.8m would help owner-operated dairies pay for measures such as fog cannons and panic alarms.
"I want these cowards to know these crimes will no longer be tolerated."
High-risk dairies will be targeted for funding, she said.
Police will help decide the best prevention methods to be used. She estimated the cost would be around $3000 per dairy, of which police will pay half.
There used to be bank robberies and holdups on Armourguard vans and that no longer occurred to the same level because of measures taken, Bennett said.
"We are going to do what we can to help keep [dairy workers] safe" from cowardly thugs, she said.
Bennett was "not sure" if robberies had increased along with the price of cigarettes.
A security audit will be done for each business deemed at high risk and a decision will then be made over what measures will be taken, Bennett said.
She did not want to dairy workers armed. Trying to have a bigger weapon than one that might be used against you would not be good for anyone, she said.
"We think this is going to prevent burglaries, but if its oversubscribed we can look at it further," Bennett said.
Police came up with the idea, and she was able to find the money, Bennett said.
Preventative work is already going on - working with truants, working with their families, Bennett told media.
But Act leader David Seymour said today's announcement didn't go far enough.
"Act already said dairy owners deserve relief from crime fuelled by rising tobacco taxes. The Government's proposal of giving a pittance to a minority of stores is a cynical attempt to be seen doing something without actually helping vulnerable shopkeepers.
"The Government should direct all of the $171 extra tobacco tax revenue expected next year to dairy owners who have been suffering the consequences of tobacco crime. This will allow them to pay for security systems like strong-locked tobacco dispensers."