Cat stuffed into sack, thrown over cliff in Christchurch
Author

Publish Date

Tue, 5 Feb 2019, 5:45PM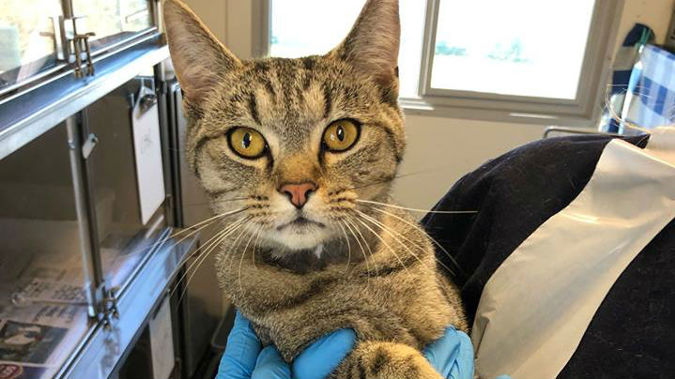 Cat stuffed into sack, thrown over cliff in Christchurch
Author

Publish Date

Tue, 5 Feb 2019, 5:45PM
Christchurch SPCA is investigating after a stolen cat has been tossed over a cliff.
An SPCA spokesperson says the cat, Thomas, was found tied in a sack in the Port Hills this morning.
A group of walkers on Thompsons Track heard his cries for help and rescued him.
The SPCA say it appears the cat was thrown off Summit Road and tumbled through trees but fortunately wasn't badly hurt.
Southern regional manager Barry Helen says they managed to track down Thomas' family and they're thrilled he's home again.
However, he says they're distraught someone could treat a much-loved family pet like this.
It comes one month after a cat was thrown from a car window in Brighton while taped inside a box.