Brighton the cat recovering after being thrown from moving car
Publish Date

Thu, 24 Jan 2019, 8:06PM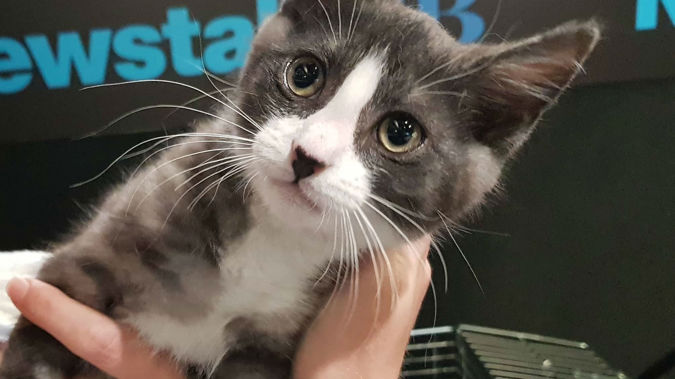 Brighton the cat recovering after being thrown from moving car
Publish Date

Thu, 24 Jan 2019, 8:06PM
A kitten thrown from a car window is making a full recovery.
Two weeks ago, witnesses in New Brighton watched as a box was thrown from the window of a moving car.
When the box was inspected, it was discovered a kitten had been trapped inside, taped into the box with only a few air holes to help him survive.
He was taken to the SPCA, where he was diagnosed with cat flu. 
SPCA is now named Brighton, and he is recovering from the trauma of his incident.
They are now looking for a new forever home for Brighton, and Kelsey from the SPCA joined Chris Lynch to provide an update on the poor kitten's condition. 
Police and the SPCA are still looking for his prior owners. Witnesses described the car as a silver Holden Commodore, the back left door panel is a different colour, possibly a brown or maroon colour.
Kelsey says there is concern for Brighton's siblings who are likely still out there.