It's a Launch-O-Rama
Author

Publish Date

Thu, 20 May 2021, 11:32AM
It's a Launch-O-Rama
Author

Publish Date

Thu, 20 May 2021, 11:32AM
It's been a pretty crazy week for tech launches, with events and releases from big names like Apple, Google and Microsoft.
Weirdly though, none of this stuff was really about gadgets - more to do with how we use the gadgets we already have, with maybe a few hints of devices that might be on the way.
I still found some of what was announced quite compelling and lucky for you, I've picked out a few highlights so you don't have to go back and sift through a bunch of press releases, blogs and keynote speeches.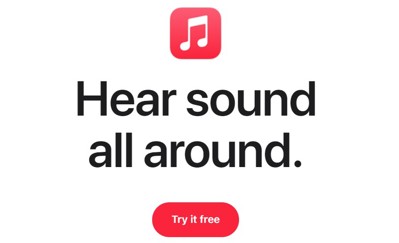 Apple kicked things off with its announcement of two new, enhanced features coming to its music streaming services; Spatial Audio with Dolby Atmos support and Lossless Audio. This was great news for us as consumers but pretty bad news if you're Tidal, Qobuz or any other music service trying to provide high-resolution audio at a premium price. You see, Apple is offering this enhanced audio for free. Well, that's no extra charge on top of the subscription you're already paying them but still.
So what does it actually mean?
In terms of Spatial Audio with Dolby Atmos, basically Apple is offering up content many musicians have started to create specifically for sound systems that offer a 360-degree listening option - something that's becoming more and more prevalent, especially with high-end, stand alone bluetooth speakers. I found it weird that Apple seemed to be pushing this feature more than Lossless Audio, which is something I'm far more interested in.
I recently reviewed the Qobuz high-res streaming service and was genuinely impressed by the higher quality audio on offer. In a nutshell, what we're talking about here is supplying the tracks at the same sample rate they were recorded in, not compressed down to fit through the internet onto your phone. It's a good theory but you'll need the right gear to enjoy it. Bluetooth connections also compress audio so using your wireless earbuds - even Apple ones - kind of defeat the purpose. Streaming directly through Google Chromecast devices and via Sonos speakers is a good way of doing it, or using an external Digital-to-Audio-Converter (DAC) connecting your computer to your sound system.
Presumably these are all options when listening to the new Apple Music content too and Amazon was immediately prompted to match Apple's deal; also now offering its high-res content at no extra charge. This certainly puts the pressure on Spotify, which until now has been dominating as most people's preferred music streamer. In February Spotify promised a premium service called Spotify HiFi would be coming online some time this year and it was assumed this would command a higher subscription rate. If that was the original plan, I daresay Spotify will be having to redraw it slightly now.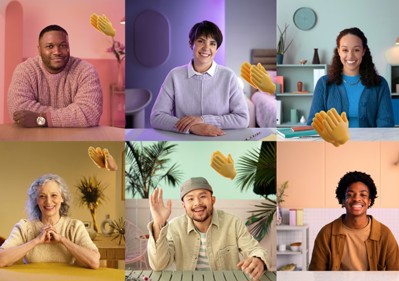 Next cab off the rank? A lil' ole company called Microsoft, with a whole stack of new options under its Teams umbrella aimed at personal use. My immediate reaction to this was, "Oh no, here's Microsoft trying to do social media again." That's because among these new features are things like group chats, family polls and shared shopping lists. Yes, that's right - we already have all these things. In many different forms. I don't know why Microsoft keeps trying to reinvent the wheel.
It gave us Cortana when we already had Alexa, Siri and Google Assistant. It gave us Bing when we already had Google. In fact, years ago it even tried to give us smartphones and its colab partner, Nokia has been trying to recover ever since.
Given not all of us are using Teams at work, I feel like it's a bit of a stretch expecting us to ditch all our existing social media apps to set up Teams at home, just so we can access unlimited video calls with other family members.
Admittedly, there are a few unique-ish features - for example there's a thing called Together mode which is supposed to make you feel like everybody on your call is in the same room. (Like a Zoom background but one everybody uses at once) I'm not sure how everyone appearing in a virtual aquarium is supposed to reduce "video call fatigue" but that's what Microsoft claims.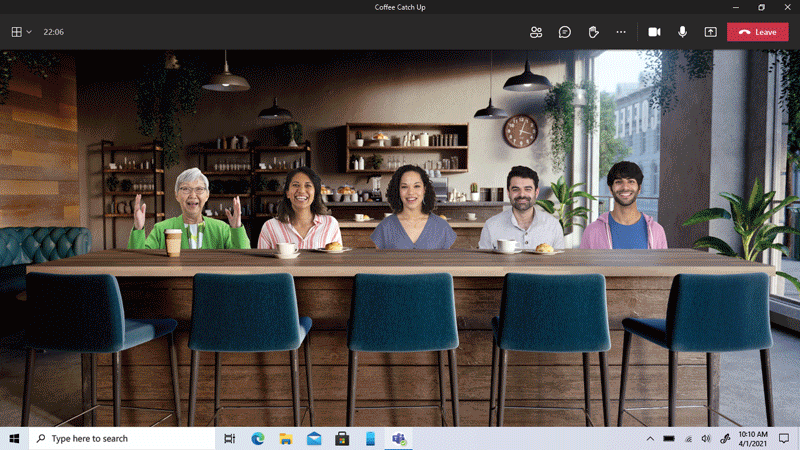 Do any actual people work there, or is it just a bunch of AI's in human suits coming up with this stuff?
If so, did they notice Microsoft already owns a personal video-calling app called Skype? So weird.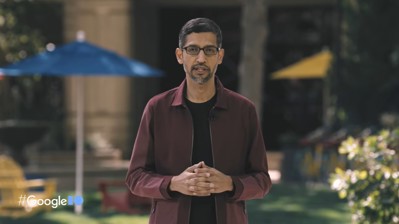 Actually, speaking of tech overlords out of touch with reality, it was Google's I/O event this week too. This isn't really meant for you and me - it's targeted at developers to give them a heads up in the new features they'll be able to utilise in forthcoming software updates, especially the next edition of Android, Android 12.
As usual, there were rumours. Google does do gadgets after all. Would there be new Pixel phones? New earbuds?
No.
But the highlight for me was pretty significant; Wear OS, the software used to run many smartwatches sold by many different manufacturers. And notably, that list of manufacturers now includes Samsung.
Samsung has been doing smartwatches for a long time - years before the first Apple Watch in fact - so its got pretty damn good at it. Until now, Samsung has relied on its own Tizen OS to run its watches but lately the tech rumour mill has gone into overdrive, suggesting this year's Samsung watches would be Wear ones instead. Now both Google and Samsung have confirmed it.
We should have seen this coming - the Samsung app that controls connected devices like earbuds and smartwatches is actually called Wear. That may have been a clue, now I think of it. This collaboration certainly seems to be a win-win for both parties. Samsung watches have always worked brilliantly but have had limited content available from third-party sources. Meanwhile, Wear OS watches can run basically anything you can install on an Android phone - but Google hasn't done anything much to evolve the software for ages. I'm looking forward to it.
I can't help wondering if changes are afoot for next year's Samsung televisions as well - currently they also run Tizen while other manufacturers offer Google's more versatile Android TV.
Fitbit deserves a mention here too, as Google swallowed it up last year and it seems we're not far away from another best-of-both-worlds wearable - Google starting to incorporate Fitbit's industry-leading fitness tracking abilities, perhaps in a smartwatch that offers much more than Fitbit's current reliable but somewhat limited offerings.
So no actual toys yet but they'll come eventually. In the meantime, enjoy that crystal clear soundtrack... in your aquarium.
Click here for more information about Apple Music.
Click here for more information on Microsoft Teams personal.