Felix Marwick: Huge Labour win, but a long way to go
Author

Section

Publish Date

Monday, 5 December 2016, 11:18AM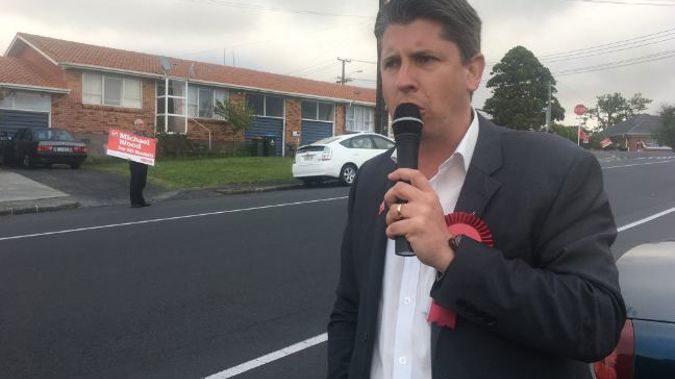 There's a fair bit of jubilation in Labour ranks at the moment following its Mount Roskill by-election victory, and fair enough.
Given the travails the party has gone through of late, well behind in the polls and making few, if any, dents on the Government, it was a result that is a timely confidence booster for a party that has seemed to have made no real political progress in the past year.
So Labour does deserve its moment in the sun. It ran a strong campaign with a good candidate and managed to give National a hefty poke in the eye. Those moments have been far and few between over the last eight years so it's perfectly understandable of Labour faithful are feeling a bit wired right now.
But one swallow a summer does not make, and Labour probably shouldn't get carried away. Mount Roskill is a seat it should have expected to win, and to win comfortably. Phil Goff's ties in the seat run deep and strong, Michael Wood has been closely associated with him and prominent in the electorate, both personally and also via his wife's local body ties. He did have some advantages on his side. Winning well in a safe seat is a good thing, but it requires more than winning your own seats to change the government.
Having said all of that National, can't get away with claiming it never had a chance. While a win was unlikely given Mount Roskill's red heritage, National has done well there in recent elections on the party vote and a boundary change prior to the last election, where part of Epsom moved into the electorate, also worked in its favour.
The Prime Minister campaigned reasonably heavily there and it could have, and should have, done better. Its failure in this instance was its candidate Parmjeet Parmar, who signally failed to connect with voters and whose communication skills were sadly lacking. A half-way decent candidate may have run Labour closer, which is what National should have been endeavoring to do.
John Key was certainly politicking in the week before the by-election saying a Labour loss would put Andrew Little's leadership in jeopardy. There is some truth to that statement - a loss or even a narrow win would have created problems that Labour and Little would have wanted to avoid. The emphatic win eliminates those issues.
The result also highlights potential issues in National's campaigning. While a loss in Mount Roskill is nowhere as near as damaging to National as the 2015 Northland by-election was, it is, by definition, a sub-par result.
When your party is riding near 50 percent in the polls, and the Prime Minister is still faring well in personal popularity stakes, your party shouldn't be eviscerated in by-elections. There was a lot more going for National than it's now prepared to acknowledge, and to pass off defeat as no big thing is an evasion of a reality.
However the reality cuts two ways. While National and Key remain high in the polls Labour cannot also claim to have turned a corner. Its by-election win is positive. But until its polling fortunes improve, and National's weaken, the bulk of its work remains ahead.
Felix Marwick is the Chief Political Reporter for Newstalk ZB