Tim Dower: Should Government look into legalising all drugs?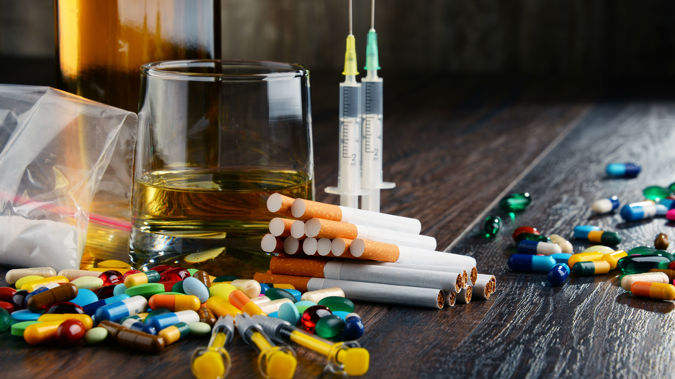 Tim Dower: Should Government look into legalising all drugs?
It's drug testing time again.
The Government has put $60,000 into a study of testing at the Rhythm n Vines festival. It's the way they go about preparing us for this to be the norm. In the coming year, we're going to have a referendum on decriminalising cannabis.
But surely the debate should be about not just decriminalising, but legalising. And there's a big difference.
Decriminalisation is not legalisation. It would still be illegal to possess and use drugs. You could still have fines for the use and possession of drugs, but it wouldn't be a criminal offence.
You'd rip the rug out from under the gangs. You'd create legitimate jobs producing and distributing the stuff, and you'd tax it. Three quarters of the cost of tobacco products is now tax, so why not cannabis?
And if you can see the argument for legalising cannabis, why would we not think about legalising all drugs?
Before I go any further, let me say I need more information before I take a solid position either way.  I'm not advocating legalisation. This is not about me wanting access to substances, but I am saying we should have the debate.
We need a serious look at our approach to all drugs, not just cannabis.
Look at it this way.
Cannabis is currently illegal, yet it's widely used and, for the most part, there are no major legal consequences. Cocaine, heroin and methamphetamine are all illegal, yet they're all readily available if you know who to ask or where to go.
And who's profiting? We all know the answer to that question.
I am not for legalising without control. I am for more control. New Zealanders are among the highest in the world, no pun intended, when it comes to drug use.
So allowing legalisation without decent safety and health protocols would make things worse. Standing still is no longer an option.
And if we went for across the board legalisation, with regulation and quality control, there would be no need for testing in a tent at music festivals.
Not only that, we wouldn't be subsidising drug use. We'd be profiting from it.