The strange death of public debate
Author

Publish Date

Wed, 30 Mar 2016, 9:36AM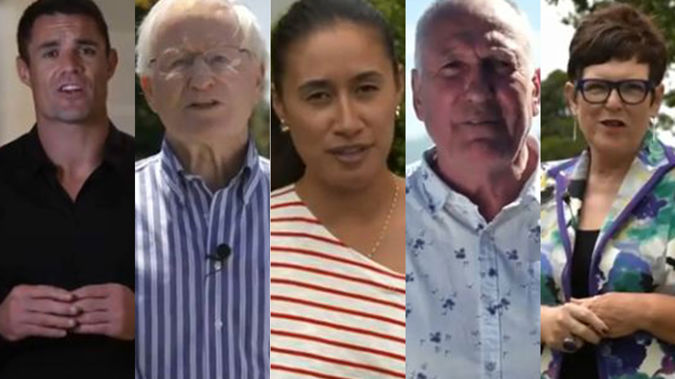 The strange death of public debate
Author

Publish Date

Wed, 30 Mar 2016, 9:36AM
The flag referendum has come to an end, and the nation has voted. But did we cast our ballots without thinking a little deeper? James Robins performs a post-mortem on the debate.  

Can you hear the bells tolling? The magpies screeching? Public debate died last week alongside the Lockwood Fern and Prime Minister's pet project, and yet there are no black-coated mourners shuffling through dead leaves on the sidewalk on their way to the funeral.
It had been terminally unwell for some time, bidding adieu with noisy fanfare. The past year spasmed before rigor mortis set in: You couldn't move without scraping an elbow against a discarded newspaper column on the subject, though I can't think of one worth quoting here. It was impossible to use social media and not see some kind of sarcastic 'hot take', a pithy remark without wit or cleverness. Every conversation I was party to, or overheard, was nothing more than an exchange of catchphrases pinched from politicians or public figures. Radio talkback dulled commutes home, roads lined with the Fern and the Stars limply fluttering in the humid air.
Surely it's not dead? Some people tried to have a discussion, didn't they? Rival camps were arranged:
The progressive case argued for change, even while muttering that the "tea-towel flag" was uglier than anything a downtown gift shop could produce. And there could always be another vote – $26 million could be spent again because 'change' (as they saw it) always comes at a price.
With the benefit of hindsight, the conservative case for change looked cringe-inducingly crass. Monotonous All Blacks were wheeled out alongside forgettable former Prime Ministers, mouthing something about "going forward" as Richie McCaw's trophy-lifting moment replayed on an endless, propaganda-esque loop.
Opposition to change was equally divided between quiet upset and derision. The nostalgists saw their men-in-arms buried under Gallipoli's ragged coast with the Union Jack and Southern Cross still sewn to their breasts. Don't defame their memory, the RSA warned. While the Left paradoxically glued themselves to a colonial ensign for the sake of opposition (usually an honest position to take), everyone else saw the referendum as distasteful engineering, farce, or both.
It wasn't much of discussion after all. Just factions shouting past each other into the ether.
One buzzword was universally agreed upon, however: the debate had become too "politicised". Its most vocal users (and abusers) were fans of change employing it against the traditionalists, forgetting of course that at least part of the Fern campaign was organised from the Prime Minister's Press Office.
No, the real problem was the lack of politicisation, a distinct void where a strong, impassioned, and excited argument should have been. Nobody really won the referendum because every participant let slip the opportunity to reveal what they really thought of this country, what it stands for, and what it means to its people. (The sporting zealots were perhaps the most honest in this regard).
No time was spent digging beneath the assumptions behind the catchphrases that became so familiar. Take the RSA's position as just one example: Was Gallipoli really "the fire in which the nation was born"? Or is ANZAC Day a perverse celebration of a humiliating defeat which nods reverently at a former empire that was committing genocide beyond the frontlines of the Dardanelles? 
Even the most obvious arguments were left unexamined. Edmund Hillary's humility after he "knocked the bastard off" was trumpeted, but not his immense humanitarian work in Nepal in the remaining fifty years of his life. Kate Shepherd's pioneering suffrage movement never touted as an inspiration for modern feminism, the anti-Springbok Tour protesters never celebrated as being on the right side of history before their time. The Nuclear Free flotilla, splitting the atom, the liberation of Le Quesnoy, Charles Upham, Katherine Mansfield and Janet Frame, quarter-acre state housing, disaster relief in the Pacific - all of these disparate people and events point somehow towards an ideal, a notion of bravery or resilience or progress which can (occasionally) win out against our tendency to be careless, parochial, and self-involved.
Despite the quaint sight of liberals and leftists defending a symbol of New Zealand's colonial past and present, almost none of them cared to advance the idea of Republicanism Aside from a few whispers when Malcolm Turnbull or Peter Dunne mentioned secession, no breath was expended in defence of this ideal. (By the time Prince Charles, the "slobbering dauphin", ascends the throne, some of you might regret not having that little chit-chat).
One sin of omission is more glaring than all the others put together. The failure to include Māori, even with typical tokenism, represents the referendum's lack of depth, and the anxiety New Zealanders apparently feel whenever any kind of self-analysis is demanded.
Despite the Long List's koru and red-black-white designs, Māori voices only existed on the margins of the debate, and the most dangerous national myth of all - that this country was built up by the hard graft of Taranaki farmers and Queenstown gold miners, not the theft and plunder of Maori land, culture, and dignity – went unchallenged.
The Tino Rangatiratanga Flag was borne by protest and activism, selected by committee, and adopted as a powerful symbol. Carrying that flag means burdening yourself with its history, to understand what you are representing. This is the kind of presence the current flag or the Lockwood Fern never could, and likely never will, demand.
It seems absurd, even ridiculous, that New Zealanders would try and cram the entire nation's values (agreed by consensus or not) between the borders of a piece of cloth. But the best attempt at doing so was ignored, a lesson in pride and struggle smothered. Lost between the shouting matches and tired shrugs, forgotten as celebrities and pundits and talking heads sealed us all in a vacuum of superficial sentiment and bite-sized epithets. This was the strange death of public debate: the agora choked on shallow jingoism.