The Soap Box: Support for English could easily become daggers of defeat
Author

Publish Date

Thu, 8 Dec 2016, 5:41AM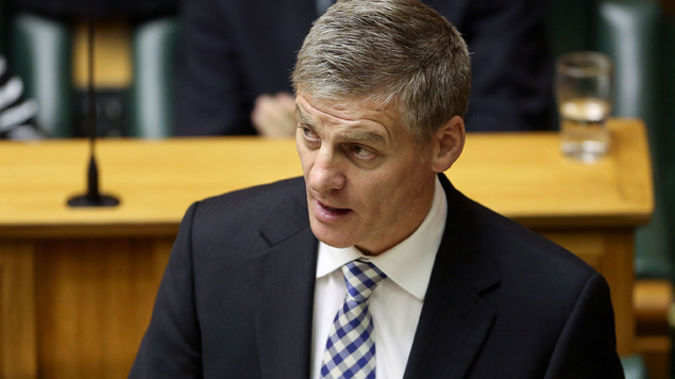 The Soap Box: Support for English could easily become daggers of defeat
Author

Publish Date

Thu, 8 Dec 2016, 5:41AM
Anyone who thinks the Dipton Drawler Billl English is a nice, quietly spoken Southland boy from down on the farm should think again.
Those of us who've been at the sharp end of a tongue lashing know otherwise. This devout, Roman Catholic father of six would have been required to spend time in the confessional box after letting fly, after a commentary throw away line that was forthcoming at the end of an interview with the late Paul Holmes.
Ironically it came when they were doing the numbers after his disastrous election defeat of 2002 when the dapper doctor Don Brash was sharpening his knife the following year.
Holmesy asked me if English was a dead man walking and I said no, more like a twitching corpse. Within minutes the phone was ringing and the invective flowed. When the torrent eased, he was told the numbers for him holding on to the leadership were stacked against him, but for a man who is obviously good with numbers, he insisted they weren't telling him the same thing.
Later that day Don Brash was installed as leader and Bill English rightly felt cheated, he'd been lied to by some of his colleagues, and gave serious thought to calling it a day and going back to the farm.
The point is, those running for a political job determined by their colleagues can never know for sure of the support they've got until the scrutineers do the count, and even more so if the winner's in the position to determine their future, like a Prime Minister contemplating his Cabinet.
More than half of National's caucus are looking for favours, they haven't had the call up for Cabinet and they'll be sounding out the candidate who can offer them the most.
The two vying for the deputy's job, the leopard skin wearing Westie Paula Bennett and the rounded-vowel, paint-stripper voiced Simon Bridges are both talking about rejuvenation. They've both sworn their allegiance to Bill English, so they'll be expecting their dyed-in-the-wool boss to deliver.
The Crusher Judith Collins and the good Doctor Who, Jonathan Coleman, will be working the backbenches which is where this contest will be won or lost. They've got nothing to lose, they can offer the baubles of office and give the Key Cabinet a shakeup like it's never had before.
But the fact that around a dozen, mainly Cabinet Ministers, have already publicly declared for English, should at least give him some confidence.
With a secret ballot though declarations of support can just as easily become daggers of defeat, as he's discovered in the past!