The Soap Box: Spies slapped with wet bus ticket
Author

Publish Date

Thu, 5 Nov 2015, 6:50AM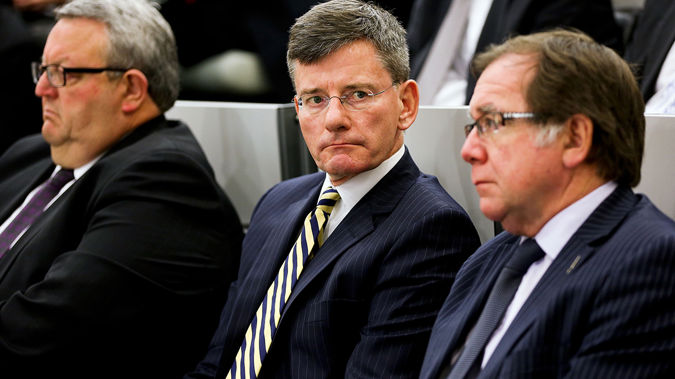 The Soap Box: Spies slapped with wet bus ticket
Author

Publish Date

Thu, 5 Nov 2015, 6:50AM
The trouble with the spy agencies in this country is that they haven't been answerable to anyone - up until recently, that is.
It takes a long time to change a trench-coat-and-trilby culture, as the the spy who's been employed to spy on the spies has discovered. But from an organisation that once carried Penthouses and pies in their briefcases it should come as no surprise.
In that same laden briefcase there was a notebook with names of suspected homosexuals who'd been seen dining with each other in the capital's restaurants. If a case was proven that they were more than just buddies, then in those days they would have been breaking the law.
Thankfully we've moved on a long way since then and the spies are otherwise engaged. But there seems to be an ingrained culture that'll take more than the annual report of the super spy, the Inspector General, to change.
Just under a year ago the law was changed to allow the spies to issue surveillance warrants, and have them in place for two days, without going through the normal channels.

It caused an outcry at the time, but it made sense.
If you genuinely thought someone was planning to blow up a building, for example, then you're not going to wait until after the weekend for a judge to get back to work to sign off a snooping warrant. They were given the right to plant a bug but to tell the Inspector General about it as soon as possible. In other words to justify their actions after the event.
Well on at least two occasions that we know of, they didn't bother to say what they'd been up to.
They were also wrapped over the wrist with a wet bus ticket for the way they deal with security clearance assessments. That's where someone's applying, usually for a government job where they get to see sensitive info, and the spies have to check out whether they can be trusted.
The super-spy says on that front they've been slack which may have resulted in people either losing, or not being approved for jobs.
Hate to say it, but from my personal experience of being used as a referee on several occasions for people going to work for the government, the checking of their creds by the SIS has always taken place well after they've been appointed, on a few occasions even more than a year after they'd been handling that sensitive info.
The fact that none of it had been leaked before the check was probably seen by the SIS as proof they could be trusted. It doesn't make it right though!