Pension leak real reason Winston chose Labour
Author

Publish Date

Wed, 8 Nov 2017, 7:28am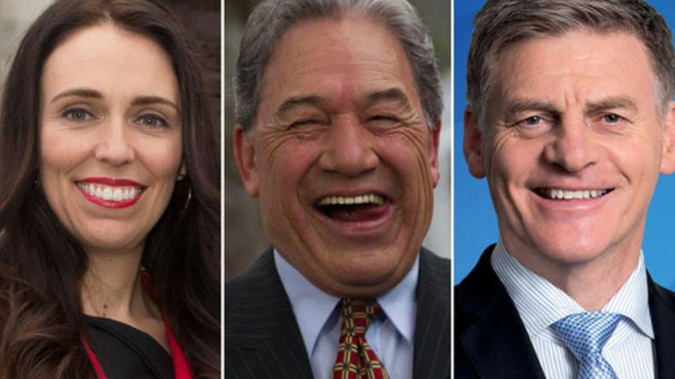 Pension leak real reason Winston chose Labour
Author

Publish Date

Wed, 8 Nov 2017, 7:28am
If you ever wondered why Winston Peters decided to get into bed with Labour after the election and if you were ever in any doubt, you only have to have a squizz at the papers filed with the Auckland High Court fingering those who the New Zealand First leader thought were responsible for the leak of his pension overpayment.
They were filed the day before the election and named all the National Party suspects, including the then Prime Minister Bill English, along with his Deputy Paula Bennett and the campaign manager Steven Joyce.
It was just over a week later that the same three Nats filed into the coalition casino with the gambler Peters, who unknown to them, or anybody else for that matter, had already laid his cards on the table.
The dealing had been done. Like all good gamblers, Peters kept a stony face, letting them believe they were still in the game whereas in reality they'd been dealt out when the court papers were filed against them. The notion that he could now be sitting at the same Cabinet table with them is beyond comprehension.
But they were playing blind, so for that matter was Labour. If they'd known of the court papers they might not have been so generous. But Peters played on, pitching one side off against the other until he struck the jackpot with Jacinda.
The wily old political player lived up to his his Luigi reputation, taking a scattergun approach to those he believes took part in what he saw as filthy politics at the height of the campaign, setting out to destroy him and his reputation by suggesting he'd been knowingly living it up on pension overpayments, as if. He'd been told about them by the welfare boffins a couple of months earlier and obviously mortified, he paid the money back even though they were at fault it seems.
But the information was passed on to the welfare minister Anne Tolley and to Bennett who said, even though she knew it was hot gossip, she adopted a Sergeant Shultz approach, knowing nothing and telling no-one.
Peters doesn't believe it and is now having a go through the courts, demanding the inside oil, not just from them but from two National Party apparatchiks, a couple of journos who enthusiastically dispensed the leaked information, and from the welfare boss who told his minister about it.
One of the intended defendants Bill English said at the time the information shouldn't have been handed over which reinforces Peters claim that his privacy had been breached.
Some of the others named reckon Peters has simply embarked on a fishing expedition by bringing in the legal eagles. Well he's certainly got some bites but whether he manages to land a prize catch is another matter.