The Soap Box: Political poll far worse than National expected
Author

Section

Publish Date

Monday, 3 December 2018, 7:25AM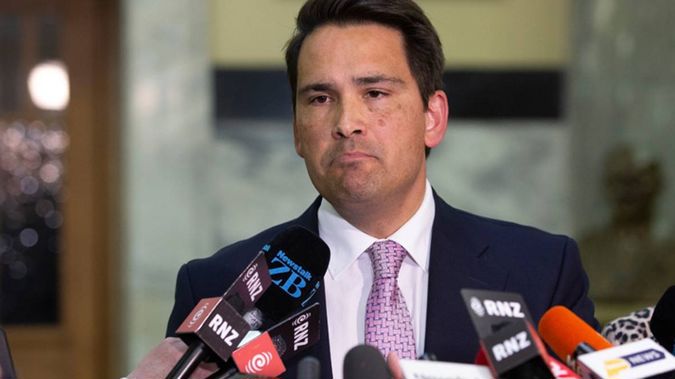 The Christmas break won't come soon enough for Simon Bridges. The year, or more particularly the past few months, haven't been great for him ever since the details of his expenses were "leaked" a short time before they were due to be released anyway.
It was a firecracker that turned into a bombshell for him, when he decided against much advice to seek out who the leaker was. He was warned the leak could have come from within but his MPs were put under scrutiny by investigators anyway.
His judgement call saw the party implode when Jami-Lee Ross was fingered and went feral, accusing Bridges of all sort of things, including corruption.
The caucus is still reeling and remains on life support and at its first meeting last week after a break, the final session for the year, it was almost flat lining. They'd been presented with their internal polling which always happens at that first caucus of a new session.
Given the lashing the party had taken since they last saw a poll, it should have come as no surprise it wasn't going to be a good one. But it was worse than they thought, National had dropped in just about every polling group, except for women whose support was up slightly but men bombed, with the over 60s, where the party usually fares well, crashing. Most age groups were heading towards the bloody carpet.
And just to add insult to National's injury around 60 per cent of voters are happy with the direction the country's heading in under the coalition cobbers - the other 40 per cent are clearly the business community.
The Nats' caucus was not a happy one, their overall rating had slipped to 41 per cent, teetering dangerously close to the red zone of the 30s, and behind Labour on 44. As one frothed, they were in the high 40s just a few months ago.
Whilst they were given all the party crackers, they weren't told how Simon Bridges was faring in the preferred Prime Minister stakes and that had some of them seething. Polling on the leader has always been on the table for dissection.
Despite assurances from Bridges and his sidekick Paula Bennett that things will get better, they weren't convinced.
As this biggest opposition party in history heads into its caucus tomorrow there'll be little festive on their minds but as they sharpen their knives for the Christmas turkey, at least they'll know their blades will be ready for use when they see their next internal poll at their first meeting next year.