The Soap Box: NZ's in for a firey three years of Parliament
Author

Section

Publish Date

Friday, 10 November 2017, 5:49AM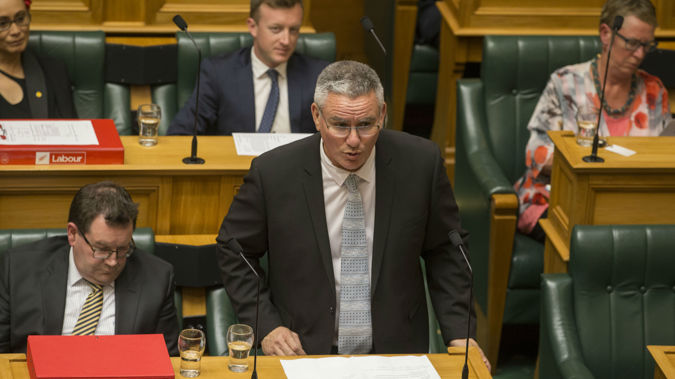 If Parliament's begun like it means to continue, we're in for a firey three years.
The first Question Time of the 52nd Parliament saw masses of interjection, penalties imposed by the Speaker Trevor Mallard, name-calling, and forced apologies.
The public gallery was on the edge of their seats looking on, and journalists leant over the fourth estate banister in disbelief as Mallard refused to rule on interjections from the National Party because he's "quite deaf on the left side."
Acting Prime Minister, Kelvin Davis got a bollocking from Opposition leader Bill English over a lack of detail around how the Labour-led Government will build its promised 100,000 homes.
And Shane Jones, back at Parliament as Minister of Regional Economic Development, called National's Steven Joyce "slim shady with the bald head" - twice - and was twice called to withdraw and apologise. And even then, he apologised for "any offence caused to the music industry" before Mallard barked at him to do it properly.
Cries of "weasel words!" came from Nelson MP Nick Smith, and the Speaker called Simon, Steven Bridges, ahead of one of his many points of order.
Even sole ACT MP David Seymour wasn't inconspicuous enough to avoid being picked on, he was told by the Speaker he might need to make some friends if he wants to ask more supplementary questions. Labour took pity and gave him some, to his surprise, and he acknowledged "you find friends in the most unexpected places."
The change of Government has meant a change in Ministers, and too a change in the National Party's spokesmen and women.
And National's lined some of their best spokespeople up for the upcoming bouts.
Judith Collins is already flexing her opposition muscles in the transport portfolio, up against Minister Phil Twyford. National's Chris Bishop - known for his Twitter spats with Trevor Mallard when the pair ran against each other in Hutt South - will be playing hard ball in the police portfolio held by Minister Stuart Nash. And deputy leader Paula Bennett will have the boxing gloves well and truly on when she comes up against New Zealand First MP Tracey Martin and the Greens' Julie Ann Genter in two of her roles.
The first week of Parliament over, and the fight to the next election has already begun.