The Soap Box: National needs to take latest political poll to heart
Author

Section

Publish Date

Wednesday, 24 October 2018, 6:11AM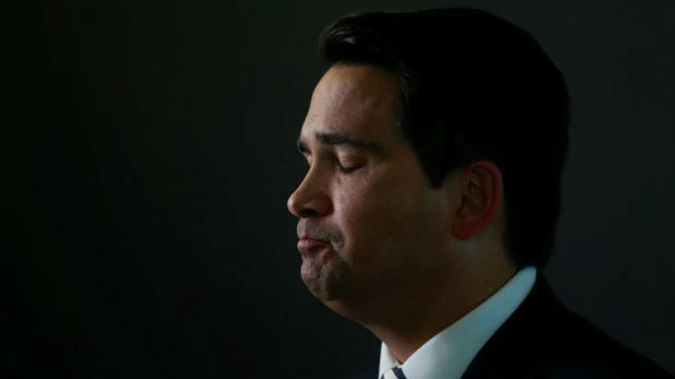 National's bloodletting over the past week would have had most political parties haemorrhaging in the court of public opinion.
It doesn't get much worse, claims of corruption, counterclaims of philandering, the expulsion of one of its most senior MPs from caucus and finally, committal under the Mental Health Act for National's accuser Jami-Lee Ross.
This is the same party that was almost extinct 16 years under the leadership of Bill English who was seen last year as a solid, safe pair of hands. He plummeted the party to just over 20 percent of the vote back in 2002.
For the past ten years though, National hasn't dropped lower than 40 percent, the support base is rock solid and last week's bomb blast hasn't to any great extent altered that. National in the latest Colmar Brunton One News poll's still sitting at 43 percent, dropping two, with Labour picking up three to put it on 45 percent.
But while the two main parties are simply see-sawing in support, with Labour now edging ahead, and while there was an expectation that National would come down with a thud, the true blue supporters are going nowhere.
There's no cause for comfort for their leader Simon Bridges though. He may have gone around the country on his getting-to-know-you tour, which is at the centre of the current meltdown, but it seems they don't like what they have got to know.
His personal popularity is around the same as Andrew Little's was when he decided to chuck in the towel, knowing he couldn't win an election. His latest rating is a miserable seven percent, his lowest as leader, compared to Jacinda Ardern edging up 42, her highest ever rating.
His show of solidarity last week with his caucus colleagues who were after his job earlier this year may have been a little optimistic. Winston Peters sarcastically said if they were standing behind him he'd want a mirror in front of him.
So National as a party has every reason to take heart out of this poll, but it will now have to take a serious look at the leadership which itself isn't totally at one. Number two Paula Bennett's lob of the grenade at Ross describing his behaviour as unbecoming of a married MP, unleashed the orchestrated bevy of anonymous women who described their sexual encounters with the MP. Bridges said she got it wrong.
It certainly opened the bedroom door in a way that's never been done to such an extent in New Zealand politics.
Sitting back, taking it all in is Judith Collins, who's now taken Winston Peters out as the third most preferred leader.