The Soap Box: Let's pay nurses what they're worth
Author

Publish Date

Tue, 19 Jun 2018, 8:50AM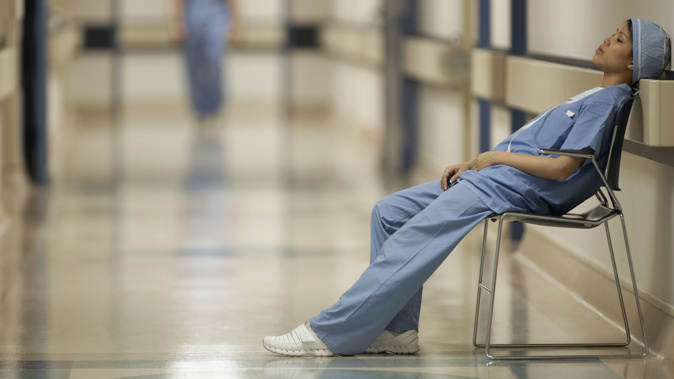 The Soap Box: Let's pay nurses what they're worth
Author

Publish Date

Tue, 19 Jun 2018, 8:50AM
There's one word that comes to mind when you think about nurses and midwives and that's kindness. Their job's often seen as a vocation and it's not a job that most of us would have the care or patience to do.
There are varying levels of stress in the healthcare profession. If you're a nurse at the frontline, in the emergency room it's confronting, worse so in the cities on a Friday or a Saturday night.
I was there last year with a son who'd been stabbed by someone unknown to him in downtown Wellington. It was stressful in the extreme, although he was the least stressed, he was on a morphine drip, his arm heavily bandaged but nevertheless with blood dripping through from time to time.
He was scheduled to be operated on within the hour. The apologetic nurses came in after an hour, dressed the bleeding wound and said he'd been bumped down the list.
That was repeated throughout the night as more urgent cases came in. He had a severed artery which was finally operated on more than 24 hours after he was admitted. The blood clotting during that period caused nerve damage which meant his rehabilitation took months rather than weeks.
But throughout the process the attendant nurses were not only apologetic they were obviously embarrassed as they traipsed in to change his bloody, dripping dressing, they'd do Florence Nightingale proud.
The point is, few of us who've dealt with these people who are working in what is clearly an under resourced profession, couldn't help but be impressed.
Whether we like to admit it or not, people working in this profession are predominantly women, and that's why their pay rates, currently 29,000 of them in this educated workforce, are low, determined largely by well paid male politicians.
They deserve a pay rise. An annual base rate of just over $77,000 for the most experienced registered, full time nurse, is simply not enough in this day and age. That's what they'll be on by the end of next year with their three dollops of three percent between now and then, the biggest pay offer they've had in 14 years which doesn't say a lot for the last, miserly Government.
They will though have an additional 500 colleagues which will help prevent the sort of experience that my family, and many thousands of others, go through when they're in a hospital where they don't want to be.
Strike action is now being threatened for early next month, something they wouldn't have done under National, why? Because they know it'd do them no good.
And while they deserve a generous settlement, it's the rod on the back that Labour will have to live with.
Take your Radio, Podcasts and Music with you