The Soap Box: Leaking Peters' file as ill-conceived as Turei's fraud admission
Author

Publish Date

Wed, 30 Aug 2017, 5:28am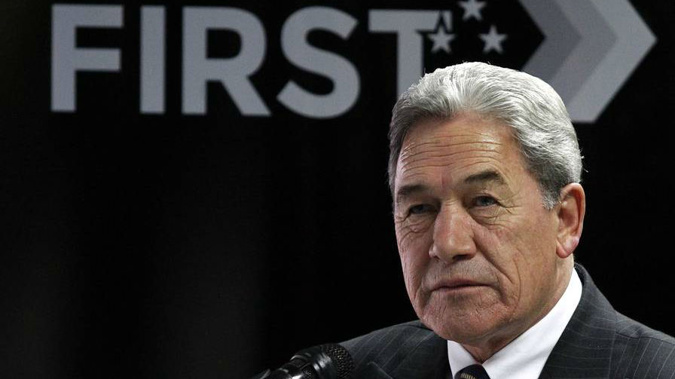 The Soap Box: Leaking Peters' file as ill-conceived as Turei's fraud admission
Author

Publish Date

Wed, 30 Aug 2017, 5:28am
Remember the fat Sergeant Shultz in that television hit series Hogan's Heros who had a three word script to remember? "I know nothing" he would repeat as he was fed compromising information from the Americans he was guarding in a POW camp.
Well many of you won't remember, including our current crop of political leaders because it was screened almost 50 years ago, with of course the exception of Winston Peters.
But it's as though the leading lights in National have taken a leaf out of the deliberately ignorant German sergeant's book. Bill English knew nothing when it came to Peters paying back money he'd been mistakenly paid by the Social Development Ministry, which tipped off their Minister Anne Tolley, who maintains she didn't tell him anything and Paula Bennett's State Services Ministry told her about the payback but she also claims she zipped it too.
The only other person told about it was English's chief of staff who we're told also remained shtum.
Knowing how the Beehive operates and knowing what a cesspit of gossip it is, particularly when Winston Peters has a bullseye on his back, that's beyond comprehension. Peters is a target for a number of reasons.
National's less than confident he'd give them a leg up into the Beehive after next month's vote, hardly surprising given English's recent disparaging remarks about Peters and how difficult he is to work with and not forgetting it was he who seconded the motion to kick Peters out of the National Party in the early 90s.
And English has been at pains to talk about his preference after the election to go with old coalition cobbers rather than Peters, even if one of them, Peter Dunne has taken himself out of play.
The leak of the Peters' file came from National but it's a strategy as ill-conceived as Metiria Turei's cry-me-a-river poverty plan.
So politically it has the real potential of calling time for National and it also raises serious questions about the politicisation of the public service. To say the highly sensitive information about a political leader should be handed on to his opponents under the so called "no surprises" policy is patently ridiculous.
Even Bill English says the info shouldn't have been given to his ministers. The much respected State Services boss Peter Hughes, the former head of welfare, says the info was handed on because Peters had to be treated like every other New Zealander, which is bunkum.
Of course he shouldn't get special treatment, but others who're under or overpaid the pension, would hardly have their names referred up the line to Ministers. If that was the case they'd have no time for anything and would certainly want to know nothing!