The Soap Box: Government isn't living up to 'open and transparent' promise
Author

Section

Publish Date

Wednesday, 31 October 2018, 5:16a.m.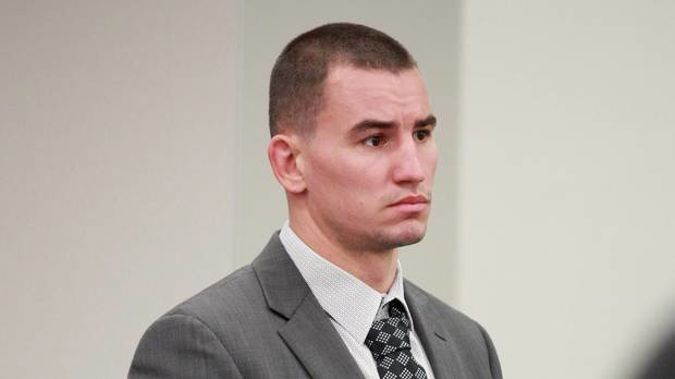 Usually, if a Government's fearful that an immigrant will face undue hardship at best, or death at worst, if they're deported from this country they will say so in defence of their decision to allow him or her to stay.
The Prime Minister, who heads a Government which she promised would be one of the most transparent administrations ever, isn't living up to that promise with the Czech drug smuggler at the centre of an immigration storm.
Jacinda Ardern is not saying why kickboxer Karel Sroubek, who came here on a false passport and lied to Immigration officials, is being given residency. The highly sought after status, denied many more deserving cases, has been conferred on Sroubek, even though he's in jail for smuggling five kilograms of ecstasy into this country and is serving an almost six-year stretch for the crime.
It's simply not good enough for Ardern to tell us to read between the lines if we want to know the reason. It's the Government's responsibility to tell the public why it's being soft on this hardened criminal.
You don't have to read between the lines to realise Sroubek's been successful in pleading his case that he'd be harmed or killed if he was returned home after successfully narking on a gangster in his own country for a murder he witnessed, and who the police there say he was party to.
But you have to read between the lines to see why his plea doesn't hold weight when a jury, after seeing a photo of him in his home country after conning his way into this one, found him guilty of coming here under false pretences. Hardly an indication that he feared for his life.
It seems he convinced a District Court Judge though who discharged him without conviction, infuriating those involved in the case.
It left him free to turn to drug smuggling which he would have inevitably been deported at the end of his sentence for. The intervention of the Immigration Minister Iain Less-Galloway put paid to that. He's refusing to say what was behind his decision even when it was put to him that Sroubek had returned to the country that he feared so much.
Lees-Galloway says he's made his decision and he's standing by it, given the information he considered when he made it.
The lines that now have to be read between is to try and fathom why this has happened. Either the Government's being bloody-minded, refusing to back down, or at the very least show a little transparency, or Sroubek's in some way of value to this country, which is beyond comprehension.
Unfortunately, there's nothing between the lines coming from the Beehive, they've made their decision and they're remaining shtum.