The Soap Box: Do we get value from royal tour?
Author

Publish Date

Mon, 29 Oct 2018, 7:23AM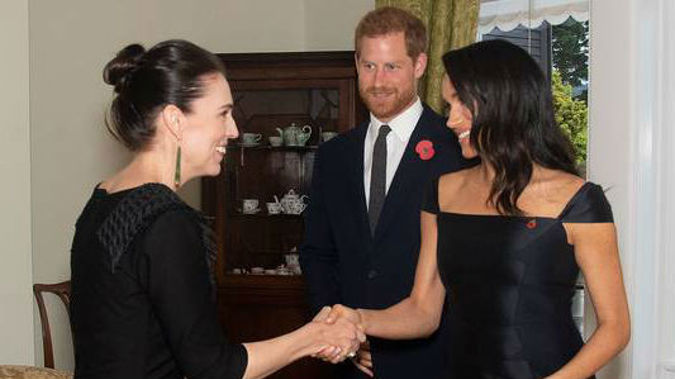 The Soap Box: Do we get value from royal tour?
Author

Publish Date

Mon, 29 Oct 2018, 7:23AM
COMMENT:
Not in her wildest dreams could Meghan Markle ever have imagined, when she was campervanning around the South Island four years ago, that she would return as a duchess to the country she described as undoubtedly spectacular, magical and one of the most beautiful places in the world.
But that's what she did yesterday to be met by another woman, Jacinda Ardern, who four years ago never could have imagined she'd be welcoming Prince Harry and Meghan to the country she leads.
Life certainly moves quickly in the fast lane - and that lane over the next four days will be clogged with Kiwis agog, trying to catch a glimpse of the Prince and his wife, the newly created Duke and Duchess of Sussex, a title which had lain dormant for almost 200 years.
Both are paying their second visit to New Zealand, with Prince Harry last fawned over here a year after the Duchess made her campervan tour.
Now not wanting to sound like the Grinch who stole what is a right royal rave, but does the long-suffering taxpayer get value for money? And there's plenty of it spent squiring them around the country.
The last time Harry was here on his own we didn't get much change out of half a million. And when his dad, the Prince of Wales, came a few months later with his wife, the Duchess of Cornwall, it cost us almost one and a half million bucks.
Keeping Prince Charles in the style he's accustomed to saw almost half a million dollars spent on personnel, a quarter of a million on international travel, well over $300,000 on vehicle hire with around the same amount spent on domestic travel, accommodation, meals and other travel-related costs.
Looking at the medals and happy faces turning up at Government House last night for a meet and greet, spending taxpayers' money was the last thing on their minds. Ardern reckons the royals are value for money. With a travelling media pack of around 80, worldwide attention will be focused on God's Own.
In theory that all sounds well and good - but in practice that rarely happens with the royal watchers.