The Soap Box: Ardern navigates hissy fits and tantrums
Author

Section

Publish Date

Monday, 13 November 2017, 1:34p.m.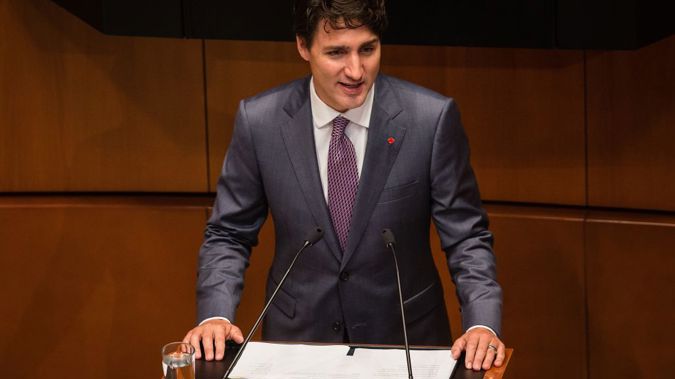 The schmozzle played out in Vietnam over the weekend with the now renamed 11 country trade deal was right up there with National pulling the wool over Labour when it came to the election of the Speaker last week.
By adding the words Comprehensive Progressive in front of the Trans Pacific Partnership the leaders seem to think it'll bring about a more watertight resolution to this long running negotiation.
When the strutting, cocky Canadian, 45-year-old Prime Minister Justin Trudeau put the frighteners on the old guard by being a no show at their long scheduled TPP leaders' meeting, they were panicked, declaring the deal was dead in the water.
But there were few tears from Labour and Jacinda Ardern who earnestly insisted they'd done so much work in putting the wrongs of the National Party right when it came to negotiating the deal.
Privately they were saying that we were no worse off than we were before they started, which was a bit like National saying before the election that Labour was going to cut taxes when they hadn't even been raised.
The issue Labour said, when Andrew Little was still running the shop, that allowing multinational companies to sue the Government was going to threaten our sovereignty, is still there but has been parked off to the side.
Nevertheless Labour will sign the deal sometime in the future saying, it had done the best it could after the dog that National left it with.
So if you thought domestic politics was the business of, 'she'll be right on the night', the international stage is just as flimsy.
Trudeau's tantrum was put down to a scheduling error.
We were expected to believe he didn't know the leaders' meeting was being held when it was. A simple read of his itinerary booklet would have helped.
And just the night before the Canuks were saying they were happy with the deal and they'd be signing on the dotted line the following day. So what happened overnight?
The Don thundered into town on Air Force One and the success of TPP would have shown the world they don't need him and could happily do it without him. Trudeau was Trumped!
Feeling the backlash, the Canadians now skulked back to the negotiating table having successfully scuppered the deal for goodness only knows how long.
Jacinda Ardern will have a one on one meeting with Trudeau in Manila over the next few days but what's the bet that we will be none the wiser over why he threw the hissy fit.