Simon Wilson: In praise of joined-up transport thinking
Author

Publish Date

Fri, 27 Apr 2018, 4:58PM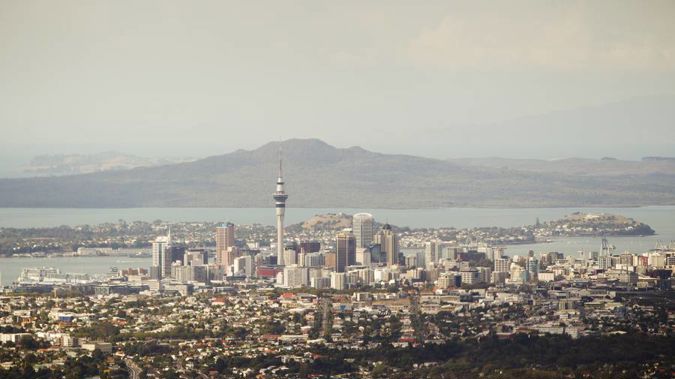 Simon Wilson: In praise of joined-up transport thinking
Author

Publish Date

Fri, 27 Apr 2018, 4:58PM
There's a document lurking in the background of the new transport funding plans announced yesterday by Auckland's two Phils, minister Twyford and mayor Goff. It's not a Government document or a council one, and it doesn't have official status with Auckland Transport either. It's called the Congestion Free Network, version 2, and it was produced by an outfit called Greater Auckland.
Greater Auckland is a group of transport and urban design advocates. They're good at deep-dive analysis of official reports and they're also good at presenting their analysis in highly readable opinion pieces. Those skills are not often linked.
Greater Auckland helped both Labour and the Greens write their transport policies prior to the election last year and their influence is still apparent today.
The new plans are based on two central ideas. One is that traffic congestion can be effectively addressed only by making it more attractive for many more people to leave the car at home.
The other is that a modern city needs modern transport networks. The emphasis is on networks. Roads are obviously networks, but too often railways and buses are on linear routes that don't join up, except in the middle.
With a good network, wherever you are in the city you should be able to get to anywhere else. Greater Auckland's Congestion Free Network, first launched in 2013 and updated in 2017, proposed a web of interlinked rapid transit routes. Some would be light rail, or modern trams. Others would be dedicated bus routes, like the existing Northern Busway.
One such route runs from Orewa in the north all the way to the airport, via a new harbour crossing that might be a tunnel or a new bridge. Another connects Waimauku in the west to Botany in the east. A third route also ends in Botany, having started at Constellation Station in the north and running past the University of Auckland and AUT.
Another connects New Lynn through Hillsborough to Otahuhu and out to Flat Bush. There's a Howick line to the airport. Pt Chevalier through Balmoral to Panmure and Howick. Constellation to Westgate and Henderson.
These are trams and rapid buses transforming our options for getting around. They'll also link more people to the existing rail lines, and those lines will themselves become more efficient when the City Rail Link is open.
(Graphic / NZHerald)
Under the Greater Auckland plan, the Western Line would run through town and then to Ellerslie and Onehunga. The Southern and Eastern Lines would become a single loop from Manukau north through Glen Innes and the eastern suburbs to Britomart, then back south through Newmarket and Otahuhu, all the way to Pukekohe.
Greater Auckland didn't invent this way of looking at cities. It's a pervasive view all over the world. But they have been instrumental, along with the lobby group Generation Zero, in making it popular and now officially mainstream in Auckland.
The transport funding strategy announced yesterday, Atap 2, is not a copy of the Congestion Free Network. But it is deeply informed by it. Orewa is connected to the airport, Kumeu to Panmure, Swanson to Pukekohe and so on. The map shows how it might work after 30 years.
Creating a congestion-free network, Twyford confirmed yesterday in response to questioning, is now Government policy.
It's joined-up thinking and it's the whole point of the exercise. They are not building a tram line to the airport – or a "trolley" line, as the cynics would have it. They are building a rapid transit network for commuters, school students, tertiary students, people who want to go to a show or a game or go shopping or meet friends.
Right now there are 124,000 homes along the routes to be funded in the next 10 years, according to Twyford. That's a lot of people with a lot of places to go – and yes, some of them, some of the time, will want to go to the airport.
For an end-of-the-line stop it's extremely busy, but getting people to and from the air terminals is not the core purpose of the line.
Actually, the official congestion free network is not as elegant as the Greater Auckland version, because it requires travellers to switch from tram to bus and train more often. But that's okay. The build won't happen all at once and they will be able to improve their decision-making as they go.
The beauty of a network is that once it's established the city can keep building on it as required. That's true for roads too, of course, except a two-carriage tram as proposed by Auckland Transport will carry up to 420 people, compared to 180 passengers in two double-decker buses, while the number of cars taking up the same space is merely 10 to 12.
It's not all good. Goff noted yesterday that there are around 60 million bus trips a year in 
Auckland now, and 20 million rail trips. When asked, he said he hoped the new funding plan would double that. Say 160 million trips.
That will not be enough.
Auckland, as defined by the supercity council boundary, had 1.57 million people in 2016, according to Statistics New Zealand. That means each person makes an average of 50 public transport trips a year.
If the city maintains its current growth rate of 2.9 per cent a year, 10 years from now we'll have 2.2 million people. That's a 40 per cent rise on 2016, giving us an extra 630,000 people.
If the status quo remains and everyone continues to take 50 public transport trips a year, we'll already be 40 per cent on the way to Goff's target. But we'll also have 40 per cent more cars on the roads. Doubling public transport use will still mean more cars on the roads than we have now.
We need a serious step change. Double won't cut it. We need exponentially more people to catch public transport, and to ride and walk.
The planning is good. I think it's great. A great start. It creates capacity for serious change, but it doesn't guarantee that change.
And some really good news? SkyPath, the walking and cycling route over the harbour bridge, is in the new plan, along with SeaPath, which will extend the route to Takapuna. Before long, if you're so inclined, you'll be able to cycle from Takapuna to St Heliers, on a beautiful waterfront cycleway all the way, because the upgrade of Tamaki Drive's cycleway is also included. How good will that be?