Politics 2017: National to test Labour mercilessly
Author

Section

Publish Date

Friday, 29 December 2017, 7:01p.m.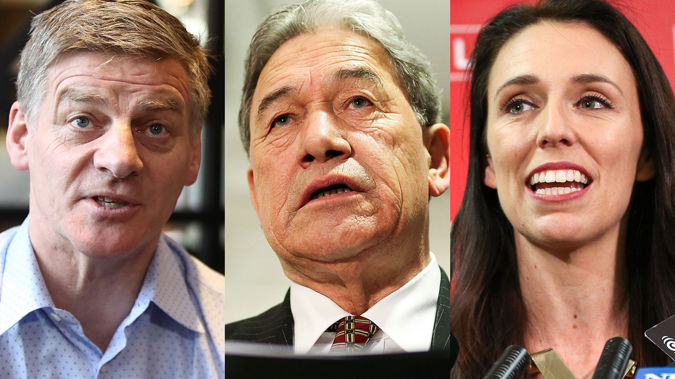 New Zealand's political year really began on August 1.

Before then it was business as usual.

National was coasting to victory in the upcoming September 23 election and looking forward to a fourth term.

It was pretty much done and dusted. No one could see Labour, under Andrew Little, gaining 10 points or more in the polls which would give it a fighting chance.

As the election drew closer, the prospect of Labour changing its leader diminished. The collective wisdom of parliament's press gallery was that a caucus coup would be disastrous.

Many MPs thought the same thing and Labour's Stuart Nash actually said it: "I think a change in leader would doom us, absolutely doom us. In fact it could put the party itself in jeopardy."

Now he's a minister in Jacinda Ardern's cabinet.

Little's decision to quite the leadership on August 1, just eight weeks from the election, turned out to be an astonishing catalyst for change.

Jacindamania swept the country, Labour's poll rating soared and the party was swamped with membership applications.

Ardern, Little's low-profile former deputy, showed on day one that she knew how to be a leader. She was in control and no one doubted it.

She has the potential to be a more popular prime minister than Helen Clark or John Key and she's bad news for National - she could be very difficult to dislodge.

While Labour could hardly believe its phenomenal good fortune, the Greens were trying to salvage something from the train wreck Metiria Turei had left behind.

If Little's decision to quite was the smartest political move of 2017, Turei's was the dumbest.

Did she really think that admitting benefit fraud, whatever her reasons for doing so, would leave her political career intact?

Yes she did, and her appalling judgement call came very close to ending the Greens as a parliamentary party.

James Shaw somehow held it together, and deserved huge credit for doing so, but he only just managed to get it over the line.

It should have been the second largest party in parliament after the election, and it's the third behind NZ First.

That made Winston Peters the kingmaker, with 7.2 per cent of the vote and nine MPs.

His decision to join Labour broke the MMP mould and for the first time the largest party in parliament wasn't leading the government.

Peters delivered four cabinet positions for his party, including his own as foreign minister, and a born-again Shane Jones is in charge of regional development with $1 billion to spend.

National won the popular vote - 56 MPs against Labour's 46 - and lost the election.

Bill English had fought the campaign of his life and his party's 44.4 per cent of the vote was just a shade under the 44.9 per cent that John key achieved in his best result.

English was disappointed but not devastated, and some of his MPs thought it had been a good election to lose.

A fifth term would surely have been beyond National's grasp, better to crack open the fault lines in the coalition and come back with a roar in 2020.

Ardern's government faces the strongest opposition party in New Zealand's history, and it will test her mercilessly for the next three years.

There were other players in the game who fared less well.

Te Ururoa Flavell cried on election night, his Maori Party crushed by voters who had swung to Labour. So much for an independent Maori voice in parliament, it's likely to be a long time before another emerges.

Peter Dunne's decision to retire ended United Future's parliamentary representation and it's extremely unlikely to ever get it back. It has an energetic new leader in Damian Light but he's in for a hiding to nothing next time round.

National's Todd Barclay demonstrated how an MP shouldn't behave and paid the price. The secret recording scandal was bad enough but then he skipped off on an overseas holiday while still on parliament's payroll.

It didn't do any lasting damage, despite English being dragged into it, and at year end National's leader appeared to be firmly entrenched.

He's likely to stay that way unless the party's popularity starts to slide below 40 per cent, then the rumblings will start.

Between the election and parliament's adjournment Ardern and her new cabinet had an easy ride.

It did the nice things - more paid parental leave, fees free tertiary education, a boost for student allowances, a ban on foreigners buying houses, a highly praised families package and an end to state house sales.

National has had little chance to launch serious attacks, but next year will be different.

The government has to deliver a tight budget and there are sure to be rocks in the road.

It will be a very unusual year if there isn't at least one scandal for the prime minister to handle.

Ardern will then answer one important outstanding question - can she deal with the bad times as well as she has dealt with the good times?
NZ Newswire