Niki Bezzant: The effect of food on your mental health
Author

Section

Publish Date

Sunday, 23 September 2018, 8:14a.m.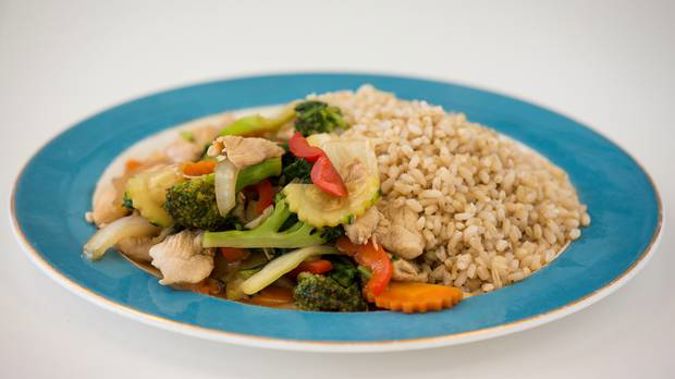 COMMENT:
In 1970, the year I was born, Janis Joplin joined The 27 Club. That's the group of high-profile musicians whose unresolved struggles resulted in their deaths at the age of 27. It's a sadly familiar story for many Kiwis, famous or not. We have tragically high rates of suicide in New Zealand, alongside growing rates of depression.
Mental health is now recognised as a crucial aspect of wellbeing. It's great that we're talking about it more, but we have lots of work to do. And for people in crisis, immediate help is needed.
Which is why suicide crisis and counselling helpline Lifeline has embarked on its new campaign, The 72 Club. They're taking songs made famous by 27 Club members, and re-making them with a group of older New Zealanders - people who've been fortunate enough to live long and happy lives, and still have plenty of life in them yet. The idea is that the more people Lifeline can help when they're in overwhelming distress, the more people can have the support they need to recover and go on to live to 72 and beyond.
My parents both turn 72 this year. The older I get, the more I appreciate the gift that life – long, healthy life – is, and that it's not something we can take for granted. Looking after our mental health is an important aspect of that, and food and lifestyle can make a difference.
It's important to note: there is no credible nutrition expert who would say that diet can cure depression. Depression is a multi-factorial disease, and if someone is depressed they need help from a mental health professional, which may also include medication.
That said, mental health and nutrition are strongly linked, and have been widely studied. We know the quality of our diet can have an impact on how we feel. Certain nutrient deficiencies can affect how our body makes hormones and neurotransmitters (chemicals that transmit information between brain cells) which can determine our resilience, sleep and mood.
Deficiencies of certain vitamins and minerals have been linked to the start of mental health problems, and how long they last. And in a catch-22 situation, when we're experiencing depression we are more prone to choosing less nutritious foods.
An area of increasing research focus is the gut-brain axis: the connection between our gut bacteria and our mental health. The cutting edge of antidepressant research is so-called "psychobiotics" – probiotics targeted at altering gut bacteria in ways known to be associated with mental health. Get this and another system – the hypothalamic-pituitary-adrenal (HPA) axis – functioning properly, the thinking goes, and depression may be improved.
But as a treatment, that's mostly in the future. For prevention – keeping our minds as resilient as possible – we come back to a familiar story: avoiding a diet high in saturated fats, sugars and refined or processed foods, and going for loads of legumes, nuts, vegetables, fruit, healthy fats and proteins and whole grains. It's no guarantee of getting past 72, but it's a good start.
• Niki Bezzant is editor-at-large for Healthy Food Guide www.healthyfood.co.nz
To support the 72 Club see The72club.co.nz
WHERE TO GET HELP:
If you are worried about your or someone else's mental health, the best place to get help is your GP or local mental health provider. However, if you or someone else is in danger or endangering others, call police immediately on 111.
OR IF YOU NEED TO TALK TO SOMEONE ELSE:
• LIFELINE: 0800 543 354 or 09 5222 999 within Auckland (available 24/7)
• SUICIDE CRISIS HELPLINE: 0508 828 865 (0508 TAUTOKO) (available 24/7)
• YOUTHLINE: 0800 376 633 ,free text 234 or email [email protected] or online chat.
• NEED TO TALK? Free call or text 1737 (available 24/7)
• KIDSLINE: 0800 543 754 (available 24/7)
• WHATSUP: 0800 942 8787 (1pm to 11pm)
• DEPRESSION HELPLINE: 0800 111 757
• SAMARITANS – 0800 726 666.