Michael Sergel: Auckland's future is being decided, but Maori aren't at the table
Author

Publish Date

Thu, 11 Aug 2016, 5:37AM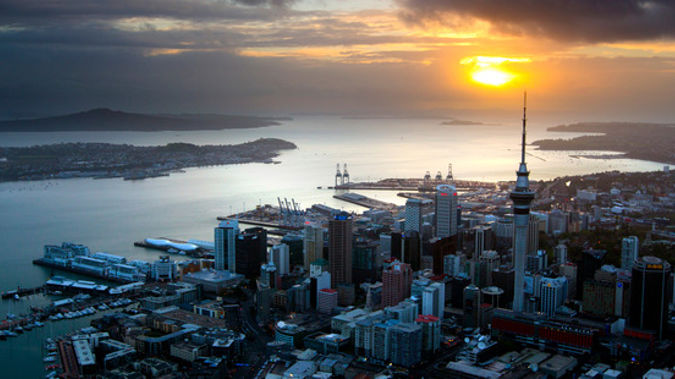 Michael Sergel: Auckland's future is being decided, but Maori aren't at the table
Author

Publish Date

Thu, 11 Aug 2016, 5:37AM
Auckland councillors have just begun the mammoth task of making final decisions on Auckland's 30-year Unitary Plan.
It's the city's blueprint for future developments.
Councillors are considering the recommendations of the Independent Hearings Panel and make its own changes.
Deputy Mayor Penny Hulse said there had been an incredible amount of work just to get to this point.
"This is a huge process, it's been a long process, and everyone has put their hearts and souls into making this happen."
The blueprint for Auckland is on the table. The debate starts now. @NewstalkZB #UnitaryPlan https://t.co/0qgtETLP9w pic.twitter.com/v0JCT3iYhX

— Michael Sergel (@michaelsergel) August 9, 2016
1. Maori representatives have been removed from the debate
Councillors voted to move the debate from the Auckland Development Committee, which includes members of the Independent Maori Statutory Board, to the Governing Body, made up of only elected representatives.
The decision was made with the support of the Independent Maori Statutory Board representatives, whose leadership was recognised by Ms Hulse.
"Their contribution and support over the past four years has been vital to shaping a Unitary Plan that will deliver a better future for all Aucklanders.
"They have brought mana, partnership and sound advice to this process from day one."
Alf Filipaina chairs the committee that has been overseeing the whole Unitary Plan process, and is the only Maori councillor on a predominantly European council.
He is absent from the debate due to previous commitments, but has told Newstalk ZB he wanted the Independent Maori Statutory Board to have a final say on the plan.
"They have been part of the Unitary Plan process right from the beginning, and saying we don't want them know after we've received the recommendations is wrong.
"I know the other councillors and the Statutory Board are going in with an open minds because you have to, because the process hasn't been completed yet.
Both Mr Filipaina and the Statutory Board will now be absent from upcoming decisions on the future of Pukaki Peninsula and Clevedon Waterways, which are culturally significant to iwi.
2. Councillors have voted against accepting all the hearing panel's recommendations
A minority of councillors voted to approve the recommended plan released two weeks ago, but a majority of councillors still wanted to debate changes.
Motion loses 13 to 7. #UnitaryPlan pic.twitter.com/BnIhueVh0J

— Luke Christensen (@lukechristensen) August 10, 2016
However, they voted to accept entire parts of the plan for Auckland-wide, e-plan, introduction, issues of regional significance, natural resources, biodiversity, climate change, coastal environment, monitoring, natural features, landscapes and character, genetically modified organisms, artworks, signs and temporary activities, historic heritage, and lighting, noise and vibration.
3. Councillors have voted to accept some of the hearing panel's recommendations
Councillors voted to accept the panel's recommended changes on viewshafts, significant ecological areas and vegetation management, airports, and major recreation facilities and precincts.
They accepted the recommended changes on the schedule of historic heritage, but decided not to remove the Symonds Street flats at 44 Symonds Street from the schedule.
They've asked council staff to do more work on the schedule of sustainable design, historic heritage, and general design rules.
4. Councillors have voted against protections for sites of value to mana whenua
Controversial proposal to protect sites of value to Auckland Maori are set to be removed from the Unitary Plan.
Auckland Council proposed requiring owners to designated sites of value to advise iwi and hapu about proposed developments.
It reduced several sites of value from the list, due to a lack of available evidence of the sites having historic value.
An independent hearings panel removed the provisions entirely from its final draft, but council staff advised councillors to put it back in.
A majority of councillors have voted to side with the panel and remove the provisions.
However, other provisions for sites of significance to local hapu and iwi are set to be included in the final plan.
Here is the #UnitaryPlan vote on those protections for 'sites to value' to Auckland iwi and hapu. @NewstalkZB pic.twitter.com/Dk80Kfwk1F

— Michael Sergel (@michaelsergel) August 10, 2016
5. Councillors have voted to make some changes to the hearing panel's recommendations
Councillors voted to keep the Auckland Ambient Air Quality Standards, despite the panel recommending they be removed.
They voted to. keep the objective to provide for the management of heritage values in the Regional Policy Statement, despite the panel recommending they be removed.
However, they agreed to accept other recommendations relating to air quality, and heritage and special character.
That included removing an overlay, which would have provided protections for all buildings built before 1944.
Bot the panel and council staff advised councillors that many buildings would continue to be protected anyway, under a raft of other heritage rules.
Here is the #UnitaryPlan vote on scrapping protections for all Auckland buildings built before 1944. @NewstalkZB pic.twitter.com/W6jqiK4VUN

— Michael Sergel (@michaelsergel) August 10, 2016