Matthew Hooton: Is the Mad Butcher a racist?
Author

Section

Publish Date

Wednesday, 4 January 2017, 8:54AM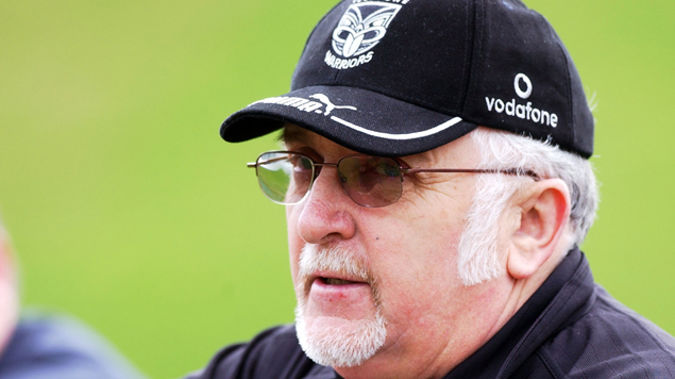 We've all told jokes that have fallen flat.
The whole point of most jokes is that they risk crossing a social line.
So often jokes pick up on sensitive topics: things like sex or gender or race or class. Watch Graham Norton any week.
But the best jokes take the mickey out of the person saying them as much as the person they're about.
Think Bill T James. Or Lyn of Tawa. Or John Cleese playing the useless Englishman. Or Hugh Grant as the gormless upper class twit.
But if you and I aren't as good as those sort of comedians we can get it very wrong.
The Mad Butcher tried making a joke yesterday.
He was at Stonyridge Vineyard on Auckland's exclusive Waiheke Island.  It probably makes some of the best wine in the world – and definitely some of the most expensive. A bottle of wine there will set you back at least $100 and that's for the new stuff.
They don't sell Mad Butcher sausages at Stonyridge: more like the finest Italian prosciutto.
But what we know is that the Mad Butcher, Sir Peter Leitch, was at Stonyridge yesterday for lunch.
And we also know that another family, a local Waiheke family, was at Stonyridge too.
And we know that Sir Peter went up to the local family and there was some banter about not drinking and driving.
One thing seems to have led to another, and somehow or another the young woman tells the Mad Butcher she can do what she likes because she's Tangata Whenua and the Mad Butcher ends up telling her that she's wrong, that Waiheke is also a "white man's island".
Now maybe they were both making jokes at their own expense.  Maybe she was making a bit of a joke at how some young Maori will play the Tangata Whenua card to get out of things – even drunk driving.
And perhaps he was trying to make a joke about how people like him have taken over the island in recent years.  Even in my lifetime, Waiheke was seen as a bit of a hippie hangout. Now it's covered by multi-million-dollar mansions owned by rich white men from Auckland. Graham Hart, the richest New Zealander, who's worth $12 billion, he's got a place at Waiheke. So maybe the Mad Butcher was trying to make some sort of joke like that; trying to be a bit ironic.
Whatever was going on, what we do know is that the young woman was quite upset, so she made a video and put it on Facebook and it has gone viral and you won't have too much trouble finding it through Google.
Be warned, the language isn't too flash. It's the sort of language you get after sitting in the sun drinking $100 bottles of wine all afternoon!
So what is all this about? It was one of most-viewed stories on the Herald website for the last 24 hours?
Was the Mad Butcher being a racist or a bit of a dork? Was the young woman being precious, or arrogant, or worse – just another Generation Snowflake? Or was it just a 72-year-old Pakeha male and a 23-year-old Maori woman just talking past one another; not getting what the other trying to say?
And, really, should these things even become news?  Should people take such offence even if someone's joke falls badly flat? Is a Facebook video really a good idea? Are we now going to have Dame Susan Devoy involved at the Race Relations Office?  And what does it say about us that we're so interested in this sort of stuff?
Interested in your thoughts on all this. Taking your calls this morning on 0800 80 10 80.