Jason Walls: Why Tauranga's by-election will help set the scene for next year's election
Author

Publish Date

Tue, 29 Mar 2022, 7:35am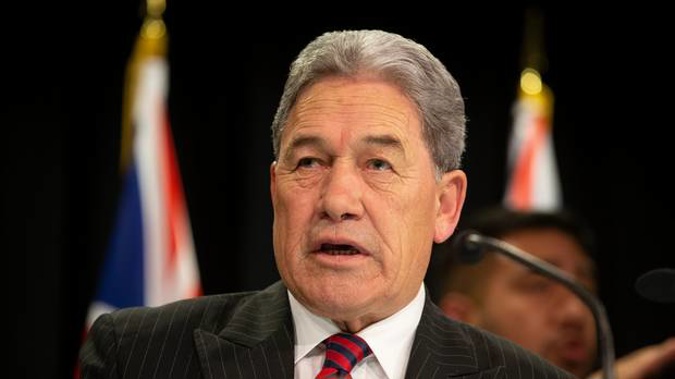 Jason Walls: Why Tauranga's by-election will help set the scene for next year's election
Author

Publish Date

Tue, 29 Mar 2022, 7:35am
Here's a piece of political insight that a child could give you: National will win the upcoming Tauranga by-election.   
It's probably not even going to be close, so you'd be out of luck if you were expecting a nail-biter.  
But the recent departure of former Minister and National leader Simon Bridges – freeing up the seat – serves another, important purpose: Setting the scene for the 2023 election.     
It will be the first time New Zealand gets to see Chris Luxon properly out on the hustings as National's leader.  
And on the hustings he will no doubt be.   
Voters tend to use by-elections as a way of punishing incumbent Governments and – couple that with the fact Tauranga's traditionally been a strong National seat – National could win the seat without Luxon even setting foot in the electorate.   
But with a by-election comes the one thing Opposition leaders cannot ignore – the limelight.   
Political reporters will be parachuted in to watch Luxon and National's (not yet named) candidate embark on a choreographed 'walkabout' on Tauranga's main strip.   
There will be public meetings. There will be debates. Covid has done away with the baby-kissing but there will be lots and lots of news cameras in the city nonetheless.   
Although National winning the seat will change exactly nothing, except about $1 million less in Treasury's coffers, Luxon will be giving it his all.   
Why? Momentum.  
After a string of good poll results for National, Luxon will want to be capitalising as much as possible and keeping an anti-Government sentiment in people's minds.  
Expect to hear the phrase: "This by-election is a referendum on this Government" a lot.   
And you might not just be hearing it from team National.   
Outside the date of the by-election – which the Prime Minister's yet to reveal – the biggest question mark is over Winston Peters.   
The New Zealand First leader's no stranger to Tauranga.  
He won the seat three times in a row between 1984 and 1990 as a National MP.  
Then, in the 1993 by-election, he won it as an independent candidate before winning it back again later that year in the general election after he formed New Zealand First.  
He went on to hold the seat until 2005, when he was defeated by National's Bob Clarkson.  
And National's held it ever since.    
Speculation is rife Peters will stand in Tauranga again.   
Asked about the prospect on morning radio last week, Peters hung up mid-interview only fueling speculation about an announcement.  
This isn't his first rodeo – if he's standing, he will announce it his way with incredible fanfare and maximum media coverage.   
It's unlikely he will win the seat – but not out of the question.   
But his level of support will help lay the foundation for the general election next year.   
If he fails to make much of an impact in the electorate he held for 21years, it's not a good sign for New Zealand First's wider prospects in 2023. 
But a good result – even if he doesn't win – might see the party re-invigorated.  
Either way, the prospect of Peters will turn the Tauranga by-election from a run-of-the-mill, low-stakes horse race into a slogfest with New Zealand's most notorious politician in one corner, and everyone else in the other.   
Bring it on.