Jason Walls: We need an Omicron plan now – not in 'the coming weeks'
Author

Publish Date

Wed, 19 Jan 2022, 12:21pm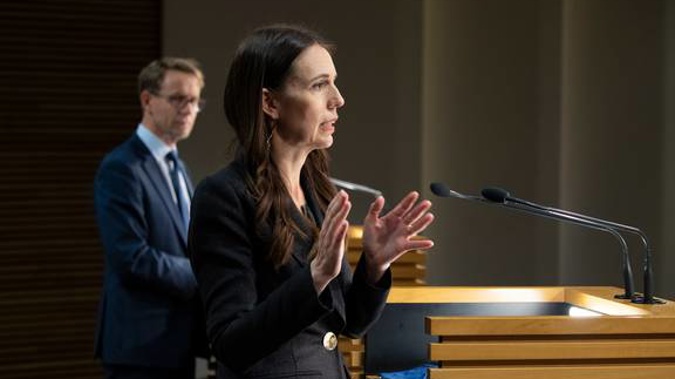 Jason Walls: We need an Omicron plan now – not in 'the coming weeks'
Author

Publish Date

Wed, 19 Jan 2022, 12:21pm
The Prime Minister could not have put it more plainly: Omicron's arrival in the community is a matter of "when, not if". 
It's something experts have been saying for weeks, as New Zealand's managed isolation facilities fill with returning Kiwis infected with the new Covid variant.   
So prevalent is the virus in quarantine facilities, that the Government last night announced – via Twitter – it was suspending the MIQ lottery. 
"There has been a 10-fold increase in positive Covid-19 cases at the border compared to December," head of MIQ Chris Bunny said last night, in a statement. 
The decision as to when the lottery will re-open will be made "in the coming weeks". 
The announcement blindsided many. 
It's somewhat of a miracle that the highly transmittable variant has remained within the confines of MIQ.   
But whether it be days, or weeks, it will enter the community where it's expected to spread like wildfire.   
Even with New Zealand's highly vaccinated population, Omicron's infection rate is predicted to be unlike anything we've seen so far. You only need to look at New South Wales for a grim preview of what to expect.   
What we need is a plan. What we've got so far is anything but. 
When asked on Monday when a plan would be unveiled, Jacinda Ardern told reporters: "In the coming weeks". 
MIQ officials should be commended for keeping Omicron at bay for so long. But even the most optimistic in Ardern's Cabinet can't seriously expect the virus to remain caged for "weeks". 
It's critical Kiwis know the plan before the first community case is discovered.   
Ardern and her Covid Minister, Chris Hipkins, have both said a new community outbreak would be dealt with under the traffic light system and further lockdowns have been ruled out.   
But beyond that – and some vague comments about wider mask usage – how the Government plans to combat the virus' inevitable spread remains a question mark. 
This is despite Omicron making global headlines months ago, and first arriving in MIQ in mid-December.   
"In the coming weeks" is simply not good enough – we need a plan now, not when the next outbreak has already started.   
This afternoon, Ardern's Cabinet will meet for the first time this year.   
It will decide if Northland – the only region in New Zealand still at red – is ready to join the rest of the country at the orange setting.   
They're also likely to discuss the looming Omicron threat. 
Ardern won't announce the Northland decision until Thursday – midway through Labour's annual caucus retreat. 
Whether or not she will at least lay the foundation for her Government's Omicron plan remains to be seen.   
But she needs to do something and she needs to do it soon.