Jason Walls: Northlanders deserve more information about the pair who sent their region into lockdown
Author

Publish Date

Mon, 11 Oct 2021, 6:49pm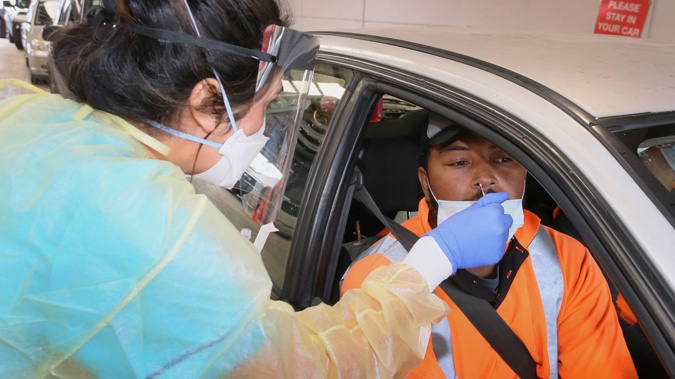 Jason Walls: Northlanders deserve more information about the pair who sent their region into lockdown
Author

Publish Date

Mon, 11 Oct 2021, 6:49pm
Into the chaos, stepped Winston Peters.  
The former Deputy Prime Minister caused more than a stir this weekend when he made a number of unsubstantiated claims on live TV.  
Those claims – which relate to the uncooperative, Covid-positive Northland case – were refuted by the Government, and the gang leader they were about.  
On Monday morning, Peters seemingly walked back those statements in a tweet. 
But the damage was done and the rumour mill – which was already running hot – went into overdrive.  
It should not have been Winston leading the coverage of the uncooperative Northland case; it should have been the Government.  
But ministers were nowhere to be seen over the weekend to provide much-needed clarity about a situation affecting tens of thousands of Northlanders.  
It all started on Friday night. At a few minutes before 6pm, gallery reporters were told there was a press conference in half an hour; Northland's alert level was about to change.  
Over the course of that media briefing, a number of things were learned – including that two women had travelled to Northland with forged travel documents and one was Covid positive.  
The woman with Covid was not cooperating with officials. The other was still at large, somewhere in the region.  
There were a number of questions Covid Minister Chris Hipkins did not know the answer to – including, extraordinarily, their names.  
When the press conference finished, Hipkins promised more information in the coming days.  
Despite this, the Government provided precious little detail on the situation over the weekend.  
What information it did provide, came in the form of a line or two in Ministry of Health press releases.  
"A second person, who is thought to have travelled with this case, has not yet been able to be contacted," we were told on Saturday. 
"A second person who is thought to have travelled with this case has been contacted but not yet located," we were told on Sunday.  
Media – and the people of Northland – were left guessing as to what "contacted but not yet located" actually meant.  
There was also no information about how the woman obtained the fake travel exemption and how, and when, the Government discovered the counterfeit. 
The list of questions that deserved an answer continued to grow – while Government ministers were nowhere to be seen.    
There were no scheduled press conferences over the weekend – but there was not a scheduled press conference Friday night either.  
At any point, Wellington-based Chris Hipkins could have stepped up to the podium and provided more information.  
But that never happened.  
The Prime Minister did do a short interview with some reporters in Gisborne, but still no detail.   
So into the void stepped Winston Peters, who filled the vacuum with his theories – touted as fact – about the Northland case.  
Given his prominence, the information took hold and took hours for Hipkins office to dismiss. 
Meanwhile, the uncooperative woman who fraudulently travelled to Northland remains uncooperative. 
Her very literal partner in crime remains at large.  
And Northlanders continue to wait for clarity.