Jason Walls: My top five political predictions for 2022
Author

Publish Date

Mon, 13 Dec 2021, 8:27pm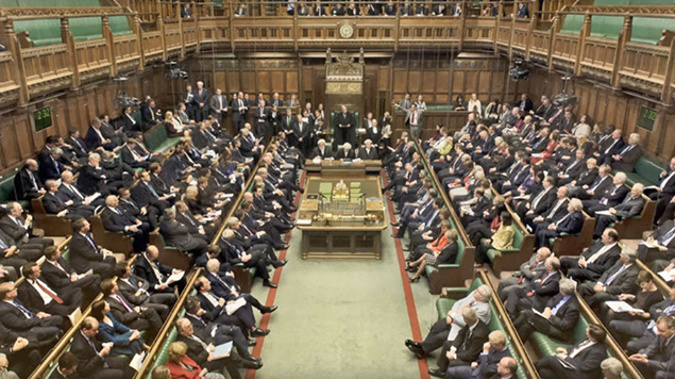 Jason Walls: My top five political predictions for 2022
Author

Publish Date

Mon, 13 Dec 2021, 8:27pm
At the beginning of the year, in a packed conference room at a local sports stadium in Nelson, Jacinda Ardern declared 2021 the 'year of the vaccine'.  
She was speaking at Labour's annual caucus retreat, addressing her MPs while the cameras were rolling and pens were poised.    
It's become a bit of a tradition for the Prime Minister to give the upcoming year a title – no doubt she will do the same again in a little over a month, as her MPs gather to kick-off the year.   
But before Ardern looks into her well-resourced and publicly funded crystal ball, I thought I would give it a go.   
Here are my top five predictions on what to expect in 2022.   
1. The polls are going to get a whole lot tighter 
The days of complete Labour poll domination are over. The party reaped the benefits of the 'rally around the flag' mentality – whereby people throw their support behind the Government in times of national tragedy – last election.   
But Ardern's party was never going to hold at 50 percent. It's since come off and there is further room for it to fall. Colmar Brunton has Labour at 41 and National at 28.   
Under Chris Luxon's leadership, National's numbers will get better. Some of that support will come from people who migrated to Labour at the last election. Some will come from Act, which sits in a similar political space to National and have benefited strongly from National's recent poll slump.   
The battle between National and Labour will become closer – but the more important battle between the left and right for Government will become a nail-biter.   
2. Omicron won't be as devastating to New Zealand as Delta 
News of the emergence of a new Covid variant gave rise to a collective groan across the country. The thought of going back to a world of "short and sharp" lockdowns to stop its spread was a daunting one.  
But there are some key differences between Delta and Omicron and to the situation New Zealand now finds itself, compared to where we were when Delta first arrived.   
The key being vaccination levels. New Zealand is now close to having 90 percent of the eligible population double dosed. To steal a phrase from Ardern: This gives us strong armour to protect against the virus.   
This, however, won't be enough. Studies are already warning that a booster will be needed to more effectively fight Omicron.  
Pfizer's CEO has even gone as far as saying a fourth jab could be needed.   
Either way, New Zealand is in a good position to role those out as quickly as possible – assuming the Government's already in the process of securing the extra doses.   
3. Hostility towards media and MPs will continue to heat up  
Covid mandates and a greater distrust of the Government and media have seen public tensions flare in the latter half of this year.   
It's now common to see protesters wherever the Prime Minister is. And wherever the Prime Minister is, media are usually not far behind.   
Recently, things have started to turn nasty. As the freedoms between the vaccinated and unvaccinated become more stark (as we move down the traffic light settings), the growing unease will likely increase.  
Nothing has turned violent yet – although it got close outside of Parliament a few weeks ago.   
Let's hope that was the worst of it but I fear it won't be.   
4. The Three Waters and Fair Pay Agreements debates will get even more ugly  
Both these meaty pieces of legislation have hit headlines for all the wrong in the past week. Three Waters for being delayed until next year and Fair Pay for being blown up by BusinessNZ.   
They're both highly contentious with fierce opposition both inside and outside the House. National will see this as an opportunity to bolster its support and fight against them hard.   
But the Government's digging in its heels on both issues. It's going to be one hell of a fight.   
5. 2022 will be the year of Climate Change Action' in New Zealand 
Tomorrow, Finance Minister Grant Robertson will unveil his Budget Policy statement – a bit of PR which signals the Government's priorities for the upcoming budget.   
Robertson has signalled that Climate Change will be high on that list and that this will be one of the key pillars of next year's Budget.   
In addition, the Government's long awaited Emissions Reduction Plan – its response to the Climate Change Commission's final report into how New Zealand can cut carbon – will be out in May.   
The Prime Minister once famously said climate change is her generation's nuclear free moment – 2022 is shaping up to be the year she puts those words into action.