Jason Walls: Labour's worried about Opposition donation spike for good reason
Author

Publish Date

Tue, 5 Apr 2022, 7:26am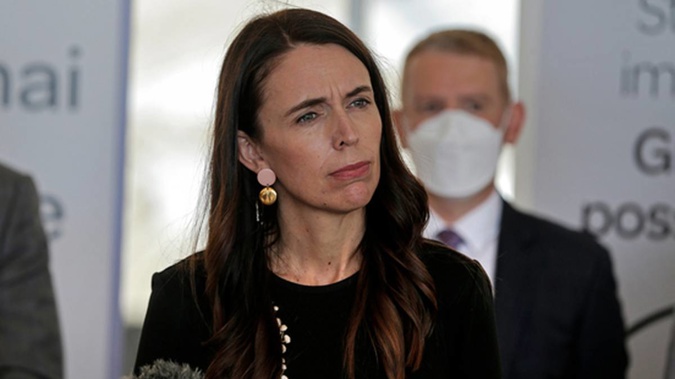 Jason Walls: Labour's worried about Opposition donation spike for good reason
Author

Publish Date

Tue, 5 Apr 2022, 7:26am
The Labour Party appears to be worried.  
Since coming to power in 2017, Jacinda Ardern and her team haven't had too much to be worried about when it comes to their opposition. 
Ardern's given various different iterations of "we're concentrating on the issues that matter to New Zealanders" when asked about Labour's recent slumping poll numbers.  
But it took one of the party's top backroom players to finally actually drop the 'W' word last week. 
Not about the polls per se – but on party donations.  
Labour's general secretary Rob Salmond said it was "worrying" to see a nearly $2 million influx of donations to National.  
"$1.8 million is a huge amount for the Opposition to receive in only a few months." 
He was speaking candidly to the Herald, after news of the massive donation haul came to light.  
The money was from a who's who of UHNWI (ultra-high-net-worth individuals). 
New Zealand's richest man, Graeme Hart, gave $250 grand. As did business high-flyers Murray Bolton and Nick Mowbray. 
Former Deputy Prime Minister Paula Bennett led the donation drive and says she plans to keep hustling for more.  
Salmond says the scale of the donations shows a "return to normal" as National once again became "competitive". 
And it's true.  
In 2020, National only declared $285,000 worth of donations over $30,000 and that was in an election year.
To put that in perspective that number was more than $400,000 in 2011 and $833,000 in 2014 and both years National was in Government.  
The fact Bennett was able to raise so much for National while in Opposition outside an election year is a clear indication the party's once again become competitive.  
And it's not just the Nats bringing in the cash. 
With great fanfare, the Act Party announced it had raised $1 million from its high-profile donors. 
Graeme Hart was again in the mix, giving away another $100,000. Murray Chandler, one of New Zealand's richest men also donated $100,000 as did Xero Founder Rod Drury.  
Both National and Act have been touting the new money as major wins for their parties.  
But Labour's been fighting back. 
In an email to supporters after news of National's $1.8 million haul,   Rob Salmond was straight on the offensive – drawing a straight line from National's tax cut policy and the motives of their wealthy donors. 
"National's focus on the wealthy is paying off in donations for their war chest, with some of New Zealand's richest people giving them huge amounts." 
Similar comments were made in the House by Labour MPs last week.  
And, as National continues to raise more cash and outline further details about its tax cut plans, the comments will no doubt continue.  
But for now, one thing is clear: Money talks and it's saying National's finally ready to fight back.