Jason Walls: It's high time for answers on the pair who plunged Northland into lockdown
Author

Publish Date

Tue, 26 Oct 2021, 1:51pm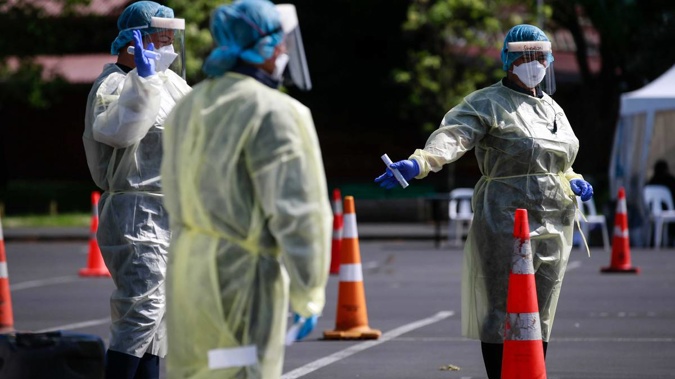 Jason Walls: It's high time for answers on the pair who plunged Northland into lockdown
Author

Publish Date

Tue, 26 Oct 2021, 1:51pm
Just a reminder: We still know next to nothing about the pair of women who plunged Northland into lockdown.   
It's been more than three weeks since that Friday night press conference, where reporters had to tease out as much information on the situation as we could from Chris Hipkins.   
Although the region moved back to level 2 early last week, the 10-day lockdown undoubtedly did damage to Northland.   
That's not to say it was the wrong move. If Covid was spreading in the community, nipping it in the bud was undoubtedly the right call.   
Thankfully, restrictions were lifted after no Covid was found – although the new community cases in the region in recent days remain a concern.  
In the meantime, attention needs to turn to the selfish, irresponsible and reckless pair who caused this mess.  
It's time for answers – that's the least the Government can give the people of Northland.  
A short recap: The two women were somehow able to obtain a travel exemption by providing false information to the Government.   
By the time that information had been found to be false – it was too late; they were already roaming around Northland with Covid-19.   
The first woman was only discovered after producing a "weak positive" test – it then took the Police to bring her in.   
Her counterpart – who was also Covid-positive – remained at large for days and days; the public clueless as to where she was hiding.   
In the meantime, the first woman went to ground; refusing to tell Police or officials anything.   
Then… radio silence until the second woman was somehow found. Officials were in contact with her, somehow, but claim she too wouldn't say anything.   
And that's where we are today; still none the wiser as to a number of major questions, including:  
Who are they? 
How did they get the travel exemptions? 
Why were they travelling to Northland? 
What were they doing while they were there? 
Who were they with? 
Why wouldn't they comply? 
Will they be charged?   
I've tried to get answers to all of these questions but have hit brick wall after brick wall.   
What I do know is the first one to be caught has finished her stay at MIQ – I was not told which facility.   
The second one can't be far off either.   
What happens next is anything but certain. Police tell me they're "continuing enquiries into this matter".  
"We will be looking to speak with and interview her in the coming days."  
That's good news but it's imperative the public get answers.    
Northlanders deserve to know how their region was breached, and for what reason.   
And they deserve to know who the pair are, or at the very least be given an explanation as to why their identities aren't being revealed.  
The runaway couple who fled Auckland's lockdown to Wānaka had their faces on the front page of the Herald and splashed across the six o'clock news.  
The Queenstown/ Wānaka region didn't change alert levels, Northland did.   
The Northland pair will likely be charged – anything short of that will be an outrage.  
But it's high time the Government stepped up and provided some information about the incident – Northlanders are owed that much.