Jason Walls: In defence of the Press Gallery - No, Kate, we don't take our order from the PM
Author

Publish Date

Fri, 20 Aug 2021, 5:01pm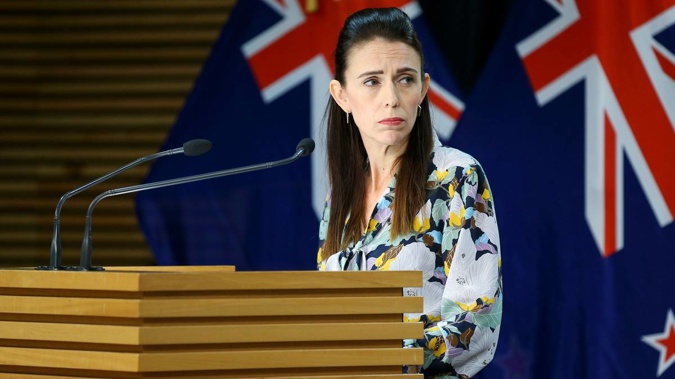 Jason Walls: In defence of the Press Gallery - No, Kate, we don't take our order from the PM
Author

Publish Date

Fri, 20 Aug 2021, 5:01pm
I was more than a little surprised to learn yesterday that I've apparently had a lobotomy.
This was news to me and to all my Press Gallery colleagues who Newstalk ZB's Kate Hawkesby had a crack at yesterday. 
She's not happy about the 1pm press conferences. Not with the Prime Minister; not with the journalists asking the questions - not with any of it. 
Although I will push back on the implication that my brain's been operated on against my will, I do have some sympathy with parts of Hawkesby's arguments. 
Namely, yes - it can be frustrating to watch these press conferences from home. A Covid lockdown affects every soul living in the country and everyone has questions. And yes, many people disagree with the questions we in the press conference may ask. 
Are some questions technical? Yes. Are some questions a little general? Yes. But are they worth asking? Absolutely. 
It's our job to probe the details and to figure out how the monumental decision to put us all back into lockdown affects different areas of - what used to be - everyday life. 
Could Saliva testing be used more in the community to speed up the testing regime? What's being done to accommodate students living in halls? Is it legal for employers to force their workers to use annual leave? Why are just 40 per cent of frontline Police vaccinated? 
All questions asked this week, despite Hawkesby's claims: "Not a single probing question" was asked. "Not one".
Another point she tried to make, which had more than a few of us scratching our heads, was that we take our orders on what to ask and how to ask it from the Prime Minister's office and that we're "issued instructions".
In the words of long-time friend of the press gallery - balderdash. 
Nothing could be further from the truth. If the Prime Minister's office has issued a memo on how the conferences should run, we certainly haven't been given a copy. 
We don't have to "play by the rules" because there really aren't any. Press conferences used to be more of a free-for-all, where whoever could shout the loudest got their question. And yes, since Covid that's changed to more of a question allocation system from the PM.
You'll hear: "I'll just take a question from someone who hasn't had one yet," or "you've already had a couple, so I'll just circle the room".
That can be quite frustrating, as it means a good line of questioning can be lost. But that's a far cry from suggesting the Prime Minister would only answer the "easy questions".  
Keep that in mind the next time one of us asks her to apologise for a Government screw-up.