Jason Walls: Hospitality businesses need more than just the Government's 'thanks'
Author

Publish Date

Tue, 14 Sep 2021, 5:11am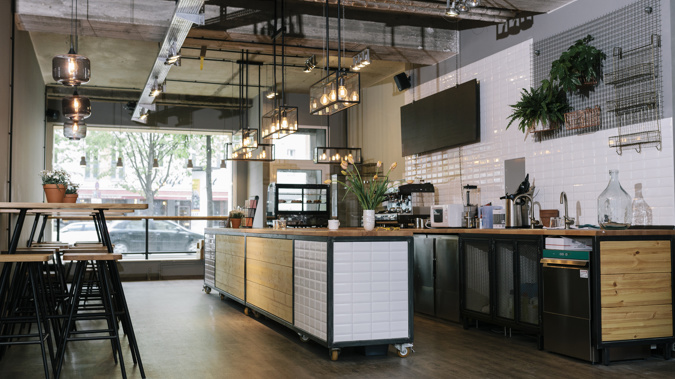 Jason Walls: Hospitality businesses need more than just the Government's 'thanks'
Author

Publish Date

Tue, 14 Sep 2021, 5:11am
A collective chorus of cries were heard across the capital last Thursday, after news broke that hyper popular brunch spot Prefab was closing its doors. 
Some sadness was from loyal customers, who've frequented the Wellington brunch staple for years. 
They will live without their eggs benny.  
But of more concern was the wave of concern that washed over restaurant and bar owners across the country.  
Many would-be thinking: "If Prefab, a highly successful and well-known establishment, can't survive, how can we?"   
A key reason why it closed was the new, delta level 2 restrictions – now commonly known as "level 2.5". 
These rules will likely spell the end of many more hospitality businesses in the coming weeks and months. 
That fact was laid bare during David Seymour's unofficial epidemic response committee last week, where a who's who of bar and restaurant owners shared their plight.  
Richard Bagnall, owner of the Long Room in Ponsonby, says he's worried about his bar's future. 
"We're at the mercy of this Government, and we have been on and off over the last 18 months as they flap about and try and figure this out."  
Luke Dallow, owner of the Midnight Gardener and a few other bars, was a little more explicit: "There is going to be hospitality blood on the floor". 
There were many more heart-breaking stories.  
But there was a clear theme – the sector was dealt a harsh blow by the Government's last-minute announcement that this time, level 2 was going to be "a bit different". 
There's now a 50-person limit at venues at level 2 – that's down from 100 people last time.  
Businesses outside Auckland were given just a day's notice of the new restrictions.  
For some, that's been a death sentence: It's halved their expected revenue. 
To make matters worse, many are still paying off debt taken on after the last lockdown. 
Stacie Warren, who owns a small family motel, says it's taking a major toll: "I can't tell you the last time I slept all through the night". 
She says she's losing $10,000 a week – even with the wage subsidy and resurgence support payment.  
Bar and restaurant owners are now starting to look towards what's next and there's widespread concern that the Government's gearing up to announce a new delta level 1.5 as the new normal.  
Unlike being surprised with the level 2.5 announcement, they want clarity sooner rather than later so they can plan. 
Asked about this on Sunday, Jacinda Ardern said: "We'll provide that information as soon as we've received that advice." 
Hardly a convincing response.  
In the meantime, there are moves the Government can make to alleviate some of the sector's pain. 
The extension of the resurgence support payment – $1500 a week per business, plus $400 per staff member lump sum – was a help.  
But it's not enough for many, especially given it's taxed.  
"It doesn't even cover my electricity bill," Ofir Yudilevich, owner of the Jefferson in Auckland, said.   
There have been calls for the wage subsidy to be extended to cover level 2.5 as well.  
The cost of doing so would be high – but the cost of doing nothing could spell disaster for an industry which has followed the rules to the letter and is paying the price.  
On Friday, Finance Minister Grant Robertson thanked business owners "large and small" for their "resilience in this new and strange world". 
But he ruled out extending the wage subsidy, or increasing the resurgence support payment. 
Hospitality businesses deserve much more than that; they deserve our full support.  
As Yudilevich says: "We [want] to be able to help this country and the Government succeed in its fighting against delta… but you have to help us first".