Jason Walls: Govt's sidelining of gold-standard Health Select Committee beggars belief 
Author

Publish Date

Mon, 1 Nov 2021, 9:03pm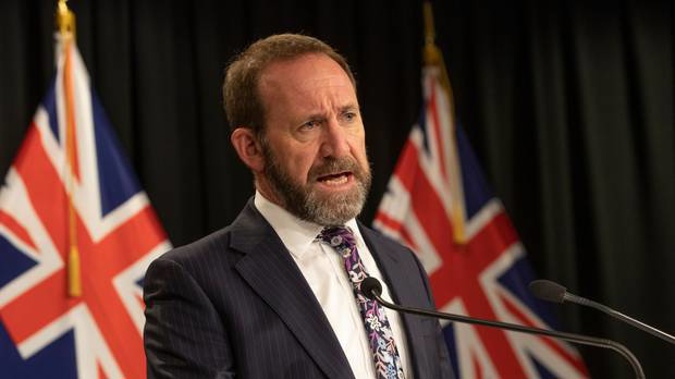 Jason Walls: Govt's sidelining of gold-standard Health Select Committee beggars belief 
Author

Publish Date

Mon, 1 Nov 2021, 9:03pm
It's not often the formation of a select committee to consider changes to legislation catches much attention – and for good reason.  
Most of the time, it just doesn't really matter to most people.  
But the Government's stunning decision to sideline Parliament's most experienced committee of MPs, when considering a mammoth set of health reforms, should be turning heads.  
The vastly experienced and highly competent Health Select Committee has been brushed aside in favour of an unknown new group of MPs, tasked with setting up the Health NZ and the Māori Health authorities.  
It's a beefy piece of work, which will help guide the facilitation of the biggest changes to New Zealand's health system in decades.  
Green MP Dr Elizabeth Kerekere put it well in the House when debating the issue.  
"I guess I'm wondering why you would take the biggest health bill that may come in any of our lifetimes away from the group that's set up to deal with it," she said. 
"For me it comes down to the mana – the mana of the Health Select Committee." 
Indeed.  
That committee is likely one of, if not the, most medically qualified groups established in Parliamentary history.  
It's a group of MPs well respected across both sides of the political aisle and is held up as somewhat of a gold standard in Parliament. 
Its chair, Dr Liz Craig, was a medical doctor for years before becoming an MP. As was Dr Neru Leavasa and Dr Gaurav Sharma. 
Dr Tracy McLellan has a PhD in Psychology; Dr Kerekere has hers in takatāpui (LGBTIQ) identity.  
Sarah Pallett was a midwifery lecturer before becoming an MP; Penny Simmonds was on Southland's DHB and Simon Watts is a registered paramedic and former Deputy CFO of the Waitematā DHB. 
Debbie Ngarewa-Packer is a director of Tui Ora Health, Homecare Medical Ltd and, as kaiarataki of Te Rūnanga o Ngāti Ruanui, she helped develop free health care services. 
Even the MPs who didn't have health background before being elected have the right experience – Chris Bishop holds the Government to account over Covid daily; Brooke van Velden basically wrote the End of Life Choice bill. 
Try as you might – you're unlikely to find a more qualified group of individuals to sit on the Health Committee and help drive these significant reforms. 
It's this group that's been side-lined. 
The new committee will be chaired by Labour MP Deborah Russell – a good MP and former chair of the all-powerful Finance and Expenditure Committee – and her deputy Tamati Coffey. 
Neither have much, if any, medical experience.  
The identity of the rest of the committee, at this stage, is a mystery. 
When putting the motion forward in the House, Andrew Little said part of the reason for creating the new committee was to ensure it had a high number of Māori members.  
But select committee rules already allow for MPs to be swapped in and out – meaning members, such as former DHB board member Harete Hipango – would easily be able to sub in.  
It's also worth noting that the formidable Māori health advocates Debbie Ngarewa-Packer and Elizabeth Kerekere are already on the Health Committee.  
Sacrificing a clear level of competency, skill and experience for an unknown is a worrying prospect.  
But Dr Kerekere said it best in the House. "It is a big deal this bill – it is a huge, huge thing for all of our people. We want the best people in [the committee] and I think the Health Select Committee is the best place to start."