Jason Walls: Coveted Finance portfolio key bargaining chip in National's leadership negotiations
Author

Publish Date

Mon, 29 Nov 2021, 8:49pm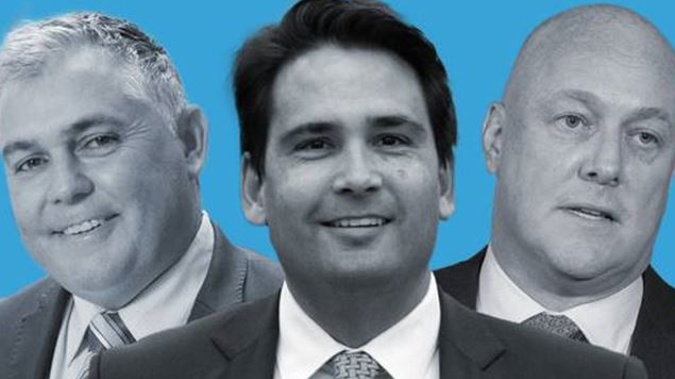 Jason Walls: Coveted Finance portfolio key bargaining chip in National's leadership negotiations
Author

Publish Date

Mon, 29 Nov 2021, 8:49pm
It's game on for the Nats, yet again.  
At some point today, MPs will crown a new leader – their fourth or fifth (depending on if Bridges gets the nod again) in just four years. 
There was only ever really two names in the running: Bridges and Luxon.  
Both will have been hitting the phones over the weekend, looking to shore up support.  
As have their supporters – with a team of 33 MPs, it's a race to 17. 
But it's unlikely to actually get to a caucus vote as MPs will want this settled before their 3pm caucus meeting. 
The mess of a faction vs faction vote will make National's situation worse.  
Voters tend to punish parties for infighting – just look at National's polling numbers over the last year and Labour's between 2011-2017. 
At some point today, it's going to become clear to one of the challenges that they don't, in fact, have the numbers. 
The key question will be whether they've realised the battle has been lost before their rival becomes sure that they've won.  
If they do, they can bargain and push for the consolation prize of this leadership race: The Finance portfolio.  
The current position is split up into two and is held by Andrew Bayly and Michael Woodhouse. 
Neither are likely to keep that position under the new regime. The split has not worked well and neither MP has made much impact despite it being a time of unprecedented Government borrowing and spending.  
Bridges or Luxon in that role would be a major step-up and appointing your leadership rival in National's crown-jewel portfolio would be a great show of unity.  
A true two birds, one stone scenario. 
That will be one of the first decisions the new leader will make and will likely be one of the easiest.  
But the new leader has some tough decisions around the board, for example. Will they apply pressure on current president Peter Goodfellow to leave? Bridges certainly implied that was something he was tossing up. 
And National's relationship with Act needs to be carefully managed too.  
The party's achieved levels of support its leader David Seymour likely never thought possible. At 16 per cent in the polls, they could bring in 20 MPs at the next election, doubling their current number.  
But much of that support has come from disenfranchised National voters, upset with the state of the party. 
Does the new leader play nice with Act, to foster a strong would-be coalition? Or do they go on the offensive to win back support? 
But perhaps the new leader's biggest challenge is a familiar foe: Covid-19. 
It's the issue that ended Bridges' tenure the first time around and was a major contender in Collins' demise – it certainly didn't help Todd Muller either.  
How either Bridges or Luxon responds to the new Omicron variant will be pivotal – how they respond to the Government's handling of the virus will be crucial.    
The 2023 election could very well depend on it.