Jason Walls: Cost of living to dethrone Covid as the most important issue to Kiwis
Author

Publish Date

Tue, 22 Mar 2022, 7:52am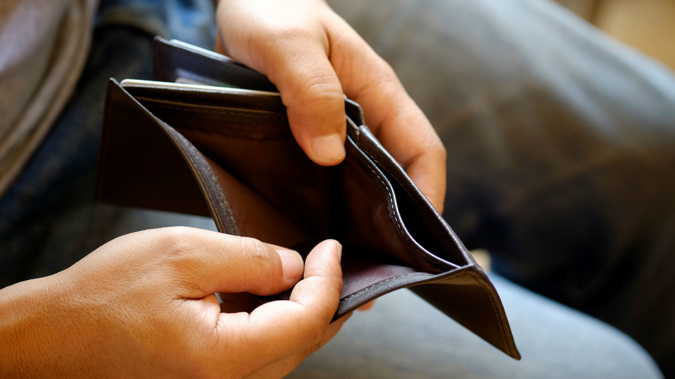 Jason Walls: Cost of living to dethrone Covid as the most important issue to Kiwis
Author

Publish Date

Tue, 22 Mar 2022, 7:52am
For more than two years, Covid-19 has dominated the political landscape in New Zealand.  
From case numbers to hospitalisation figures. From mandates to vaccines the level of attention the virus has received has been unprecedented – and for good reason.  
It's part of everyone's lives.  
Although it's still very much around, the mantle of the most important issue in the country is poised to be passed to another issue: Cost of living.   
According to Curia data – commissioned by the Taxpayers' Union - in October 32 percent of those polled said Covid was the most important voting issue.  
At that time, the cost of living was at just 1 percent.   
But fast-forward to the numbers from March and Covid has dropped to 7.5 percent. It's now on par with cost of living as the number one issue on voters' minds.  
The economy beats both issues at 16 percent but Covid-19's political domination has been significantly diminished.   
And it's clear to see why: Inflation is burning a hole in everyone's pockets.  
Supermarket trips are costing more. Rents are going up and the cost of pretty much everything is higher now than it was a year ago.   
Not to mention the price of petrol.  
To the Government's credit, it did move on this issue and provide some relief at the pump.    
But people are still hurting and it looks like things may get worse before they get better – inflation is tipped to increase yet again this quarter.  
It's no wonder then that the cost of living is neck-and-neck with Covid as the major issue on people's minds.  
It's also no wonder the Opposition has adopted the high cost of living as its primary means of attack against the Government.   
For the second week in a row, the issue has dominated Question Time in the House.   
National's Chris Luxon and Nicola Willis – as well as Act's David Seymour and his MPs– have been hammering the point day after day.  
The Government's defence has been that these are "unprecedented times" – which is true.   
With the ongoing pandemic putting major pressure on supply chains and the Russian invasion sending oil prices soaring, it's fair to deflect some of the blame.   
Be that as it may – people tend to look for someone to blame when prices start to rise and National will continue to harness that unrest and insist it's the Government at fault for price rises.   
Parliament is in recess this week, but Luxon and his MPs will continue to bang the cost-of-living drum as loud as they can.   
Expect to see the cost of living continue to edge higher in people's estimation as the most important issue facing New Zealand right now.