Jason Walls: Collins and Ardern will both be worried about their slipping personal popularity 
Author

Publish Date

Mon, 15 Nov 2021, 8:41pm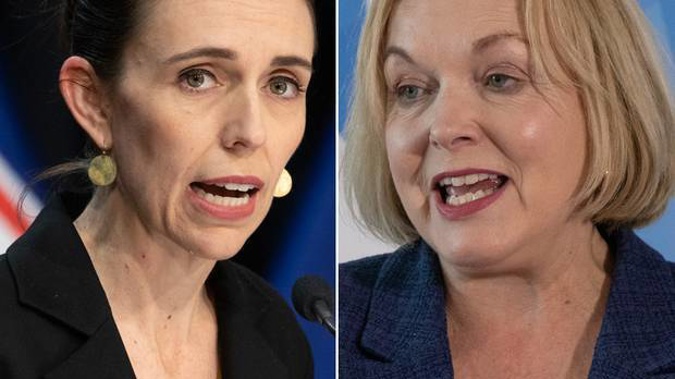 Jason Walls: Collins and Ardern will both be worried about their slipping personal popularity 
Author

Publish Date

Mon, 15 Nov 2021, 8:41pm
First, some perspective: New Zealand's left-bloc is still well ahead of the right. 
The gaps between the two camps – Labour and Greens vs National and Act – is 8 per cent, or 11 seats according to last night's 1News/ Colmar Brunton poll.  
If the election was held tomorrow, Jacinda Ardern would be Prime Minister for a third term.  
But there is a lot of water to flow under the bridge before the 2023 election.  
Ardern will be breathing a sigh of relief at her party's polling numbers – although down two points Labour is still at 41 per cent. 
It's been a rough couple of weeks for the Prime Minister; it could have been much worse than a two-point hit.  
A Taxpayers' Union Curia poll out last week, for example, put Labour at 39 per cent.  
But there will be one area of concern for Ardern in last night's numbers – her personal popularity.  
Again, some perspective: At 39 per cent in the preferred Prime Minister's ratings, Ardern's still lightyears ahead of the competition.  
Her 39 per cent is more than David Seymour, Judith Collins, Chris Luxon and Chlöe Swarbrick's rating combined – in fact, it's almost double.  
But Ardern's still down 5 points on the last Colmar Brunton poll. 
In New Zealand, preferred Prime Minister should be nothing more than an interesting bit of information.  
We don't have a presidential system like the US – here, we vote for the party, not the person.  
But in Ardern's case – as it was John Key before her – the two are inextricably linked. 
Jacinda Ardern is the Labour Party. She's on all their advertising, web content and across all her MPs social media.  
She makes all the important announcements at the 1 pm and 4 pm press conferences, which have become a mainstay in the way some people access their political news.  
A drop in Ardern's personal popularity could be a sign of things to come for the party. 
But whatever woes Ardern has in her personal popularity, they go double, triple or even quadruple for Judith Collins.  
Although up 2 per cent, the National Party is still failing to meaningfully capitalize on the Government's dropping support. 
It's been languishing in the mid-20s for what seems like endless months.  
And Collins has got other problems: Her leadership.  
She's at 5 per cent on the preferred PM ranking – Chris Luxon is at 4 per cent.  
But it appears the former Air NZ boss isn't the one Collins should be worried about, for now.  
A week ago today, I asked Simon Bridges if Collins would be the leader by Christmas.  
His response: "My position is I support Judith Collins, at this time, as leader of the National Party." 
Asked about his threat to her leadership last night, Collins fired back: "He's not the leader and won't be". 
We're in for a hell of an end to the year.