How Into the River was banned, and why it should never happen again
Author

Publish Date

Fri, 11 Sep 2015, 9:01AM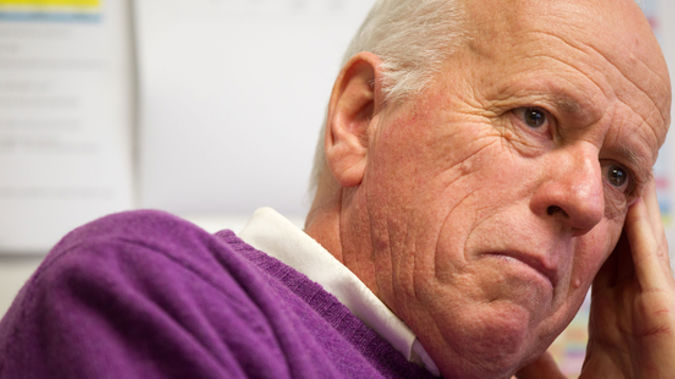 How Into the River was banned, and why it should never happen again
Author

Publish Date

Fri, 11 Sep 2015, 9:01AM
Dark is the day when a work of serious literature can be pulled from library and bookstore shelves, its message snatched from under the eyes of readers.
On September 3 2015, Doctor Don Mathieson QC issued an 'Interim Restriction Order', effectively banning Ted Dawe's book Into the River until October. The story follows a young Maori boy and his experience of bullying, drug-taking, abuse, and sex at an Auckland boarding school. But Dawe's work can no longer be seen in public, its distribution curtailed and fines imposed upon anyone who shares it openly.
It is the first time in twenty-two years that the Film and Literature Board of Review, of which Dr Mathieson is president, has banned anything. This is a scandal. No longer is free speech and free expression merely threatened, but suspended entirely.
The Censor saw no harm in the book, even praising the "indisputable merit in the way the author has used negative actions and slurs commonly encountered by people from [other] cultures...to clarify the damage that the terms do...The novel uses these not to perpetuate the racism but to illuminate the life of a boy who is disenfranchised, whose identity is continually under attack."
And yet Dr Mathieson dissented. After a complaint, the Board of Review revised Into the River's rating to R14, though the president wanted it labelled R18. He was unable to comprehend either the Censor's praise or the judges of the 2013 Children's Book Awards, who bestowed it with a top prize.
"The book has in my opinion little merit in relation to social matters, throwing no light on any aspect of bullying for instance," Mathieson wrote in his judgement. "It will be viewed as naughty material that titillates."
It should come as no surprise that Dr Mathieson, having been usurped at every turn, would have his way with Dawe when the book landed on his desk for a second time (at the request of conservative lobby group Family First).
His decision reveals a shocking weapon: Dr Don Mathieson QC can, with one stroke of his pen, ban any book put in front of him.
Representatives of the Board of Review and Classifications Office have confirmed that the Board does not have to meet to issue a Restriction Order. The president can act independently, without consultation, and potentially in collusion with whoever makes the initial complaint.
Put simply, the President of the Film and Literature Board of Review has too much power. One person – and one person alone – can cast aside a great tradition of free expression and free speech, hold up a palm to the Bill of Rights Act, and with one nod chill the warm and free air in which this country's writers, artists, and journalists operate.
The Department of Internal Affairs notes the Board "does not normally comment on its decisions". Ironically, Dr Mathieson has been gagged. This is especially unfortunate because there is no legitimate reason why Into the River should be pulled from shelves.
Dr Mathieson writes in his Restriction Order that it is "particularly appropriate that the Board should have an opportunity to consider the publication a fresh [sic] without being inhibited in any way by any distribution occurring". Yet Dawe's book has been on sale for three years – more than enough time for any 'injury to the public good' that Dr Mathieson fears to be inflicted.
Setting aside the power Dr Mathieson has wielded so thoughtlessly, there are number of examples that call into question his ability to perform on the Board.
Although the law does not require Board members to be impartial or objective, an Internal Affairs document notes "Members also need to be open to, and understanding of, the views and opinions of one another and have a high level of tolerance and maturity."
Yet Dr Mathieson's level of maturity and tolerance is rather doubtful given he acted "voluntarily", according to a source, as counsel for a group of clergy looking to challenge the Anglican Church's recognition and blessing of same-sex marriages this year. "[Mathieson] certainly has sympathy with them," the source noted.
He also wrote a lengthy critique of a Church commission report in which he asserts, without qualification, "Sex in its proper context, marriage, is a wonderful gift from God".
Further, there is a striking degree of consensus between Dr Mathieson's opinions and those of Family First. Both have used similar language to point out the number of times "c*nt" and other swears are used in Into the River. Dr Mathieson condoned the group's assessment that deputy chief Censor Nic McCully (who has since left the OFLC) may have acted unlawfully in removing Into the River's rating, and whether McCully reached "the correct conclusion" in doing so. Dr Mathieson also agreed with Family First during the first Board of Review process, insisting the book should be R18. He shared their view that the book should be withheld from school and public libraries.
It is fairly clear Dr Mathieson did not consider the law when banning Into the River, instead only consulting his prejudice as a conservative Christian.
The heartbreak of it all is not just in seeing a book temporarily eradicated. Ted Dawe's name has been slandered as if he were some purveyor of filth. A seedy old man in a Hustler-lined trenchcoat waiting outside school gates. Dr Mathieson rendered him a scribbler who "titillates" with "naughty material".
But Dawe doesn't possess the twitchy hand of the deviant. Instead, his defining characteristic is the furrowed brow of a school teacher concerned for his students. Concerned that young Maori never see their lives, however mucky the reality, reflected in the texts they're taught. Catcher in the Rye might be another 'dangerous book', but some sycophantic white kid in New York is not their hero. Dawe's book is therefore essential. Not a parade of debauchery, nor pornography either.
This affair highlights an immense gap in the law previously unseen. The structure of the Board must be reformed and the power to issue Restriction Orders abolished. Further, Dr Don Mathieson QC must step down immediately. His interference in the cultural life of this country must come to an end, and an apology issued for slandering the work of a serious author who has committed no crime.