Gia Garrick: Is Metiria Turei's fib acceptable?
Author

Section

Publish Date

Monday, 17 July 2017, 5:46AM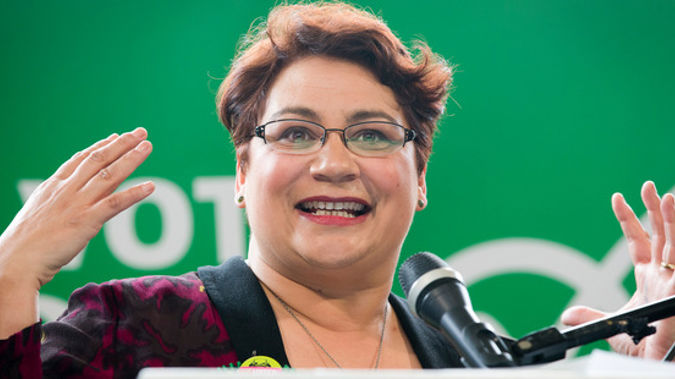 It's an oxymoron, you'd think, given the values your mother taught you growing up. Whether there is such thing as an 'acceptable lie.' It's really down to whether or not a person is in a position where the consequences of that lie, legal or otherwise, are better than the alternative of telling the truth. And even then, while it may be an acceptable lie to that person given their circumstances, that act might be totally unacceptable to somebody else.
I imagine Green Party co-leader Metiria Turei struggled more in choosing whether to reveal the fact she lied to the Government when she was in her twenties and receiving a benefit, than she did in making the decision to lie at the time.
Making that choice at age 24 would likely have been clear cut. She said her financial struggle was very real. She was working, studying and being a mum, and she was receiving help from the Government to do it. Paying her rent, as she told her party's annual conference on the weekend, was more vital to her than the potential consequences from pretending she had fewer flatmates in order to keep up her welfare payments.
Making the decision now, with an election at stake, would have been far more difficult. It's in no doubt a political grandstand, her statement "I lied!" was in the first few minutes of her speech. But by her own admission Ms Turei is aware of how much this could hurt her. And with watering eyes she told her party it could hurt them too.
And as far as the opposition is concerned, it will.
ACT's David Seymour is calling the admission, and accompanying welfare policy, the "Metiria Turei memorial policy and the Green Party's epitaph" while National's Steven Joyce believes it'll be a "disappointing" revelation to rule-abiding citizens.
But it begs the question, is there a scale of truth in admission today that voters will relate to? And does that, in any sense, make it an acceptable lie?
Take the UK's Theresa May for example. In being unable to come up with a single example of a naughty thing she's done in a pre-election interview – other than run through an unimpressed farmer's wheat field – she quite literally lost any hope she had of being personable. It would have, perhaps in such a situation, been a better idea to admit to a minor breaking of the law – stealing a library book, smoking a joint, or, lying to your friend's parents about having your full licence.
In revealing the truth of the lie, Ms Turei might actually win points politically – at least that's her hope. But she's also broken the law. And while she might have believed it was a necessary or acceptable lie 20 years ago, it may not be to the New Zealand public today.