Felix Marwick: Poll shows it's not all wine and roses for incumbents
Author

Publish Date

Thu, 20 Jul 2017, 6:12am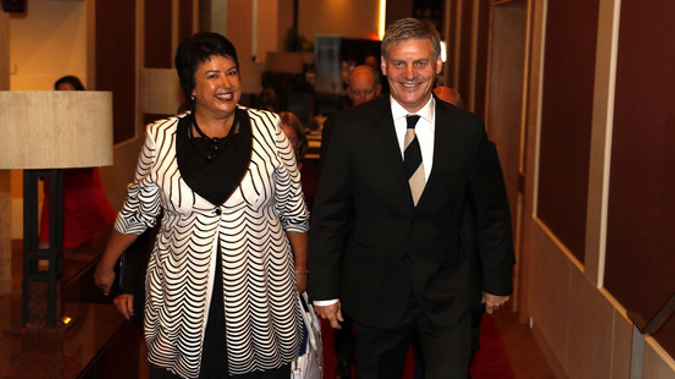 Felix Marwick: Poll shows it's not all wine and roses for incumbents
Author

Publish Date

Thu, 20 Jul 2017, 6:12am
When election season is upon us, polls and polling results take centre stage. This year's election is no different. Despite their protestations to the contrary politicians do care about polls.

They're a valuable snapshot of what the electorate is thinking and where their sentiments lie. While it's true the poll that matters most is Election Day, the polls leading up to it have value too. After all, political parties don't conduct their own internal polling just for the hell of it.

This year NZME is conducting its own series of polls and the one just released has some findings that will be of interest to the political geeks. On the surface its results appear to show support for the status quo rather than an overwhelming desire for change.
When it comes to running the Government, Bill English gets a 41 percent score, more than four times the support recorded for either Andrew Little or Winston Peters. Similarly, when it comes to the country's direction 41 percent believe its heading the right way. 32 percent say it's not and 27 percent are unsure. While a third in dissent is a strong number, 41 percent suggests the overall mood is not one for change.

However, it's when you look into regional and demographic results that things get interesting. On both issues support for the status quo is stronger than average in Auckland. A key party vote battle ground and one where opposition parties will have to force a change of opinion if they're to achieve a change of Government.
But it's not all wine and roses for the incumbents. The much-discussed youth vote is making a pronounced mark when it comes to the question of leadership and direction. For those aged 18 to 39 support for the current leadership and direction falls by eight to 11 points. Something opposition parties will no doubt be eyeing with interest. Their challenge will be to ensure younger voters, who traditionally are less engaged, actually vote on Election Day.

The numbers on potential post-election coalition arrangements for the National Party are also fascinating. There's a virtual dead heat between those who support National's current arrangement with United Future, ACT and the Maori Party (25 percent), and those that favour National going with New Zealand First (24 percent).
It's also interesting to note the demographic and regional variations when it comes to a New Zealand First deal. Older voters, as well as suburban and rural ones, are more in favour of such an arrangement. Coincidentally, those very areas and groups have very much been the focus of recent New Zealand First campaigning.

17 percent of those polled favour National cutting a post-election deal with the Greens. On the face of it, it appears a surprising number, but not so to the Greens. Co-leader James Shaw says the trend is in line with their polling. In terms of being a likely post-election reality, however, it's not an option. James Shaw makes it clear the majority of his party's supporters would be against such a move with obvious consequences should their wishes be ignored.