Chris Trotter: What The Right Has Won
Author

Publish Date

Fri, 20 Oct 2023, 5:00AM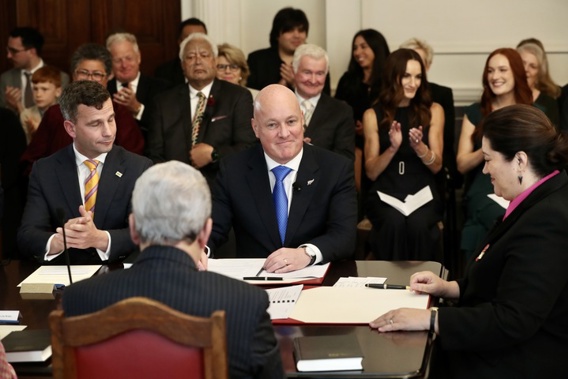 Chris Trotter: What The Right Has Won
Author

Publish Date

Fri, 20 Oct 2023, 5:00AM
WHAT HAS THE RIGHT WON? Or, more accurately, who has the Right won? The answer to that question offers nothing but grief to the left of New Zealand politics.
Elements of New Zealand society whose loyalty fluctuated between Left and Right, like the infamous "Waitakere Man", are now firmly located on the Right. Immigrant communities, which for many years seemed welded-on to the Labour Party, have also broken away, equally alienated by the Sixth Labour Government's policies. The over-60s: voters old enough to recall pre-"Rogernomics" New Zealand with a nostalgic fondness; they, too, have soured. The forty years they have waited for Labour's neoliberal "revolution" of the 1980s to either work as promised, or be replaced, have ended with an unrepentant Labour Government attempting to "decolonise" and "indigenise" what was left of their country. They'll die before they return.
We call it straight
---
You'll find no mealy-mouthed, non-committal utterances here. Newstalk ZB gets straight to the point with the best opinion writers and exclusive news you can always trust.
Subscribe today. You won't regret it.
SUBSCRIBE NOW
Take your Radio, Podcasts and Music with you