Chris Lynch: Christchurch Cathedral - the endless money pit
Author

Publish Date

Fri, 31 Jul 2020, 12:40PM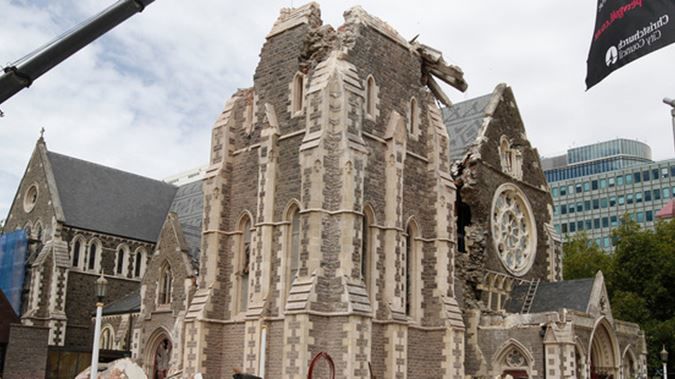 Chris Lynch: Christchurch Cathedral - the endless money pit
Author

Publish Date

Fri, 31 Jul 2020, 12:40PM
Remember the Christchurch Cathedral?  
While the rest of Christchurch has been getting on with life, a handful of people have caved out a nice wee money earner for years to come.
Has scope creep snuck through the backdoor of the cathedral?
This refers to how a project's requirements tend to increase over a project lifecycle, e.g. what once started out as a single deliverable, becomes five.  
Or a product that began with three essential features, now must have ten.  
Ironically the person who told me about term was once upon a time a huge fan of the Cathedral rebuild.
And if you thought it was going to be a rebuild job similar to is previous heritage values, think again.
On Monday night, At the New Zealand Institute of Building AGM at Novotel Christchurch Cathedral Square, project manager Keith Paterson said there would be no spiral staircase, but a lift – according to a shocked attendee.  
Newstalk ZB Christchurch asked the Reinstatement Project trust specific questions on Mr Paterson's comments.
However, they gave nothing away saying the final design of the tower - including the stairs – are still being considered.
How many years have they thought about this?
The actual rebuild could take 10 years. Imagine the blow out costs over this period.
A spokeswoman says they are unable to comment on the overall design, shape of the tower or the stairs until later in the year.
"Any tower, stairs or a lift would have to comply with the modern building code."  
She went on to say "in terms of the design and look of the reinstated Cathedral we are not just putting back everything as it was."
"The reinstated Cathedral will look very similar to the pre-quake Cathedral, but most importantly being stronger (100% of the New Building Standard), with base isolation, offering greater comfort, and the ability to use the space more flexibly for both spiritual and civic functions."
The cathedral was once lovely wasn't it? I miss it.  
But who's in charge of making sure it doesn't become another money sucker, and how much more should the public be forced to pay?
Remember, it was the Christchurch City Council that forced rate payers to donate 10 million dollars to the restoration project, despite the majority of submitters rejecting the generous offer.  
Imagine if that money went towards building a hospital carpark.
Senior church leaders never wanted the rebuild, knowing full well the cost would explode to eye watering amounts of money. It's not the church way.
The building, or lack of, is in great danger of Christchurch's biggest embarrassment, but thankfully most of us have moved on.