Breaking the fourth wall
Author

Publish Date

Sat, 27 Feb 2016, 9:45am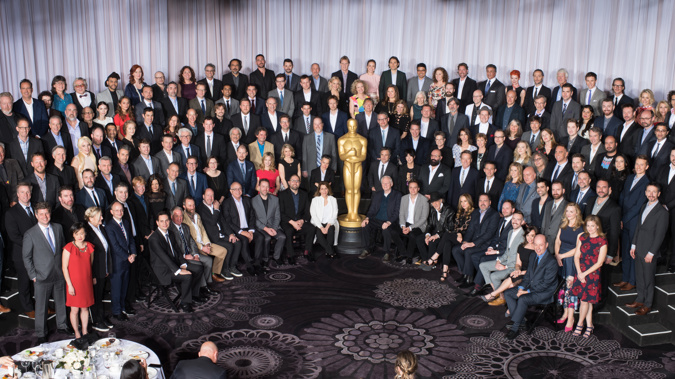 Breaking the fourth wall
Author

Publish Date

Sat, 27 Feb 2016, 9:45am
As stars begin to flood the Oscars red carpet this weekend, an "elephant in the room" will walk among them. Is the #OscarsSoWhite campaign really the wake-up call Hollywood needs? James Robins looks at the history of Oscar controversies.


"The Oscars are," former Village Voice film critic J Hoberman once wrote, "before anything else, the industry's main way to feel good about itself."
Oscar night is preceded by weeks of horse-race speculation more becoming of a US presidential election. Then the stars line up, one long onerous parade of self-congratulation, the Western world's cultural elite congealing to rub each other's backs encouragingly. The Kodak Theatre transforms into a hermetically sealed monastery in which all the monks and nuns bow down before the golden statue which seems to be their master.
The industry has been self-medicating for a while now, dabbling in all kinds of placebos to cure the criticism laid against it. But occasionally, that insular kingdom can be invaded by the outside world. The ingratiating atmosphere can be punctured: From Patricia Arquette's call for equal rights and equal pay for women last year, to Michael Moore's rage against a "fictitious" president and his war for "fictitious reasons" in 2003, the Oscar-going crowds have been constantly confronted with their own failings in a full-frontal fashion worthy of Gasper Noe film.
The "#OscarsSoWhite" campaign and its accompanying boycott is yet another issue in a long line of what you could call 'reality checks'. The diagnosis is terminal.
This year's outrage was prompted by an all-white list of nominees (something of a return to form after Steve McQueen became the first black director to win Best Picture in 2013). Ryan Coogler's smart and savvy direction on the Rocky reboot Creed (which gifted a Golden Globe to Sly Stallone) went unacknowledged. Spike Lee's eccentric and vibrant Chi-Raq was nowhere. Barely a whisper was heard for Idris Elba's powerful showing in Beasts of No Nation. Even Will Smith's wiggy and accented performance in the NFL drama Concussion, the kind Oscar voters fall over for, did not garner a mention.
Look over the categories. The omissions are striking. It's not until you reach the Best Cinematography category that we find a film with a black star (Samuel L Jackson in The Hateful Eight). The problem is exacerbated by the politically- or socially-conscious nature of the Best Picture nominations: The Big Short, Bridge of Spies, Spotlight, Carol. 
The main parry against boycotting the whitewash argues that film awards ought to be meritocratic, like the Olympics or competitive chess. This thrust overlooks Hollywood's wider culture which couldn't care less for diversity. No amount of affirmative action on behalf of the Academy can solve it. Instead, the problem is structural.
It's not just the public faces of movie-making that are dominantly white and male. Composers, visual effects artists, set designers, and editors are terrifyingly uniform. The high tower of Hollywood (one could say a Towering Inferno?) houses producers and financiers who are mostly white and male too. The 2015 Hollywood Diversity Report out of UCLA found that studio heads and senior managers of studios were overwhelmingly white and male as well.
Steve McQueen, perhaps the greatest filmmaker of our time pointed this out in a recent interview: "I made two British movies [Hunger and Shame] and I never met one person of colour in any below-the-line situations. Not one. No black, no Asian, no one. Like, hello? What's going on here?"
Hollywood's major outlets are making films for themselves, and the evidence is telling: Glancing over last year's mainstream releases, it shouldn't be surprising the degree to which black actors are almost entirely absent outside of comedic roles. Of the top-grossing films last year, only Star Wars seemed to buck the trend. Everything else, from The Martian to Jurassic World, had black actors in bit-parts. You could almost call them 'token' roles.
This is not just a sin of omission. Its consequences were elucidated by another Oscar protester back in 1973. Marlon Brando, refusing his Best Actor award for his iconic role in The Godfather, sent a Native American woman in his place. She was assailed with boos by the gathered congregation. Brando's reasoning holds up well today. He excoriated Hollywood for decades of Western pictures which made big bucks by "degrading the Indian and making a mockery of his character, describing him as savage, hostile and evil."
"It's hard enough for children to grow up in this world. When Indian children watch television, and they watch films, and when they see their race depicted as they are in films, their minds become injured in ways we can never know."
Despite the present dearth of escapist fantasy and superhero franchises, film is as its best, its most visceral, when reflecting reality to its audience. Movies hold a mirror back to us, and through theme or subtext, point out both our flaws and our attributes. Society's love for movies demands that we see ourselves in them, our own passions and fears and realities, not just those of a privileged few.
If we take film critic Mark Cousins' point that the greatest of all movies "look like our dreams", then the Oscars are merely a symptom of a wider nightmare.