Barry Soper: Leave mainstream media out of social media crackdown
Author

Publish Date

Thu, 16 May 2019, 6:28am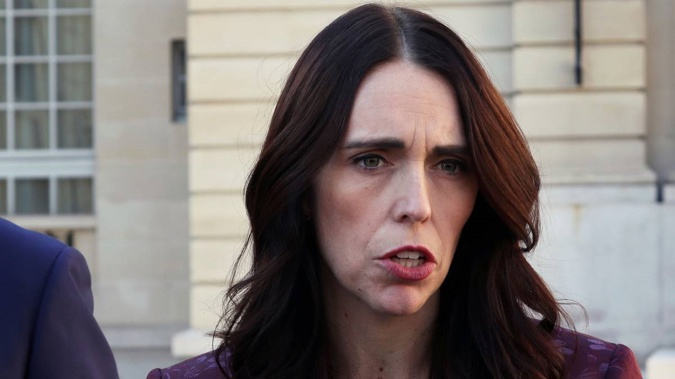 Barry Soper: Leave mainstream media out of social media crackdown
Author

Publish Date

Thu, 16 May 2019, 6:28am
COMMENT
Jacinda Ardern went to Paris looking for a solution and has in part created a problem that at least in her case doesn't exist.
The Christchurch Call that leaders and techies have pledged to follow is not only skirting the real problem, stopping terrorist nasties being live-streamed on social media, but is trying to reign in the mainstream media's coverage of events to ensure it's not gratuitous, and that for all of us should be worry.
It's not for the politicians to dictate how events should be covered.
The traditional Fourth Estate has for centuries been recognised as distinctly separate from the powers of government which is defined as three estates, the legislature, the executive and a judiciary.
It doesn't mean the fourth, the media, has carte blanche to do what it likes, the legislature takes care of that in many forms.
And in this country the more extreme forms are rarely used, essentially because they don't have to be.
The media here is generally self regulatory, mindful of the harm that publication can cause.
Recent examples are the agreement reached by all the main outlets, NZME including Newstalkzb, TVNZ, Stuff, Mediaworks and RNZ, over the coverage of the trial of the Christchurch gunman.
They'll deny his desire to promote his white supremacist ideology, right down to the hand signals he made on his first appearance.
Then there was the agreement of the outlets to keep under wraps the name, and the fact that a New Zealand nurse had been kidnapped and held by Isis for more than five years.
It only became public when Red Cross named her in the hope she would have the courage to present herself the authorities in a refugee camp.
Unfortunately that hasn't happened.
And there have been numerous examples closer to home where the Parliamentary Press Gallery have avoided publishing things like the suicide of the children of MPs and the numerous incidents of bed hopping of those occupying the corridors of power.
The only time they've become public is when an involved party has blown their cover, like when Paula Bennett opened the bedroom door with the four anonymous women who were involved with Jami-Lee Ross.
The general media view is that what goes on between the sheets is no-one else's business, unless it affects something like national security.
So the New Zealand media, as it showed in the Christchurch massacre, is responsible and doesn't need to be told how to do their jobs.
Social media is of course another matter and that is for them to worry about, and regardless of Christchurch pledges and Facebook PR exercises, that concern isn't going away anytime soon.