Barry Soper: $56 million for Māori exposes naked politics of Covid outbreak
Author

Publish Date

Thu, 2 Apr 2020, 1:30PM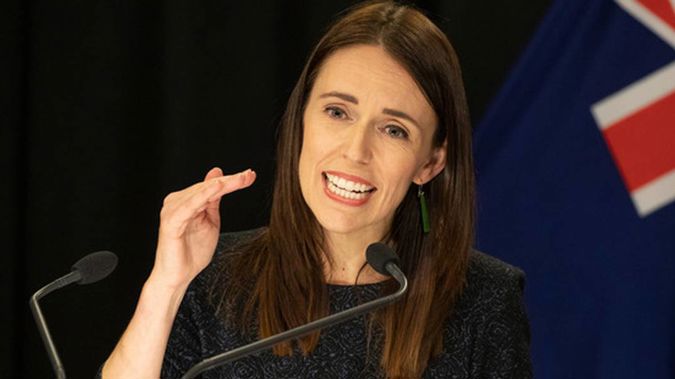 Barry Soper: $56 million for Māori exposes naked politics of Covid outbreak
Author

Publish Date

Thu, 2 Apr 2020, 1:30PM
This time last week we were all beginning what will for most of us be the most weird, if not difficult, period of our lives; being confined to our homes because 36 people had caught Covid-19.
But we have been assured time and time by Jacinda Ardern that we're all in this together and we're constantly being urged to be kind to each other.
The longer the lockup the shorter the tempers have become with many stories of intolerance, of people being accosted while out for a run or walk, activities we are assured is good for our mental health providing we keep our distance.
Out walking you can't help feeling a bit like a leper must have felt with people giving you a wide berth.
We have all become a little scratchy which is perfectly understandable. But the mood isn't helped for some of us who daily watch the politics of it all, and this oozes politics with an eagle eye on this year's election prize.   
You can't help feeling for Simon Bridges who has become virtually invisible as Ardern daily steps up to the podium to essentially repeat what we had already heard a couple of hours earlier from the health, civil defence and police bosses.
But the focus on Ardern, which is inevitable in this time of crisis, exposes the naked politics being played in the Beehive.  
Increasing a minimum living wage by $1.20 an hour on April Fool's Day is bad enough at a time when business is on its knees, but looking after its Māori constituency lays bare the superficiality of the claim that we're all in this together.
Ardern proudly told us the $56 million laid aside last week to Māori to fight Covid 19 has already been allocated.  It's been spent on 100,000 care packages which gives Māori access to products which will ensure they're safe and can meet the guidelines set by the Health Ministry.
The money will also help kaumatua get priority testing for Covid 19 and will provide food and clothing for the vulnerable and assist them to get into isolation accommodation, all of which the rest of us have to pay and wait for.
It's difficult to find why Māori would be harder hit than the rest of us with this virus.
But it's not difficult to deduce that Labour, with the seven Māori seats now back on its ballot, is determined to keep them there.