Australia's shame, and New Zealand's silence
Author

Publish Date

Thu, 12 Nov 2015, 10:47AM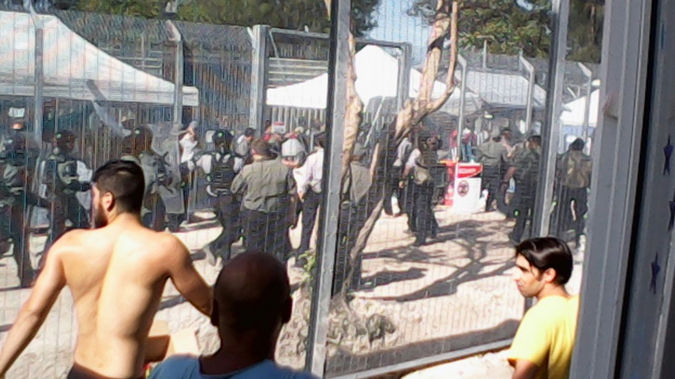 Australia's shame, and New Zealand's silence
Author

Publish Date

Thu, 12 Nov 2015, 10:47AM
As rioters burned their way through the detention centre on Christmas Island, Prime Minister John Key took a familiar stance. There would be no stern words spoken, no firm action taken. For our closest neighbour, there would be no official admonishment for crimes committed.
Within the last decade, Australia's treatment of asylum seekers, refugees, and immigrants has been the quiet shame of the Pacific. Beachside gulags have been erected to hold the "boat people". On Nauru and Manus Island, barbed wire and local bully-boys keep the prisoners encaged indefinitely, without a right of appeal.
Countless reports and piles of legal scholarship from Amnesty International, Human Rights Watch, and others have pointed out these abattoir archipelagos and mainland meat-processing plants are in very serious breach of, at the very least, the International Convention on Civil and Political Rights, the Convention on the Rights of the Child, and the UN Refugee Convention.
Cynicism, brutality, and sheer bloody-mindedness have been defining features of every Australian administration from Howard through Gillard and now Turnbull. The mask slipped a long time ago. It revealed a face with relishes the pathology of torturing outsiders.
One rancid case personifies the awfulness. A Somali woman known only as Abyan was raped in Nauru's Australian-run detention centre. She begged to abort the baby that resulted. When she was finally taken to the mainland for treatment in October, her lawyers filed an injunction to allow her to stay. They were told an RAAF plane had already been chartered to send her back. 
"I cannot go to where I was raped. What happened to me there [in Nauru] is what caused me to run away from Somalia. What happened to me in Somalia is what happened to me there [in Nauru]," she told the Guardian.
Not content with detaining foreigners arriving on the water, the pathology turned inwards in 2014. Expansive powers were granted to the Immigration Minister to cancel visas on criminal or "character" grounds.
Hundreds of criminals with only tenuous links to New Zealand rounded up and detained in unholy conditions similar (if not identical) to those experienced by asylum seekers and refugees.
Whether they deserve to be deported or not is irrelevant, it seems. Take the case of 'Paul', a 56-year-old tetraplegic jailed in Australia for self-medicating with prescription pills. After 36 years living across the Tasman, a "raid" on his cell saw him transferred to a detention centre for four months before being "dumped" at Auckland airport with nowhere to go. Even a decorated soldier is set to be deported – and he has been convicted of no crime.
For all of this, what has Australia's closest comrade done or said in response?
In Parliament on Tuesday, Key turned ire better directed at Australia's abusive practices towards Labour MP Kelvin Davis. The only representative who bothered to visit Christmas Island was slandered as taking sides with rapists and sex offenders.
Within that brutal little exchange was contained all that anyone really needs to know about the government's attitude towards Australia's asylum and detention policies.
The Christmas Island case has brought only pleading. During Australian Prime Minister Malcolm Turnbull's October visit, the issue was raised but only meagre compromises were found. A flush of cash will hurry along the expulsion process, and deportees would be allowed to appeal from New Zealand. But even that was branded "ridiculous" and "absurd" by the Australian Lawyers' Alliance.
And still those talks bore no mention of detention elsewhere. Australia's treatment of asylum seekers and refugees went entirely unacknowledged. It is a deafening silence, and an outrageous silence.
On the same day John Key released his disturbing barrage in Parliament, Australia was admonished at the same UN forum it is campaigning to join. The Human Rights Council, over a three hour session, heard endless submissions from friends and enemies alike. An outright majority, in no uncertain terms, decried Australia's practices.
Yet the New Zealand delegation only had a mild-mannered statement about Indigenous rights and sex discrimination. It omitted any real and justifiable criticism. Before the world, this country stood and relieved itself of the responsibility to speak truthfully.
The ANZAC "special relationship" is being abused by one nation's complicity to the other's bullying. As compensation for years of official silence, New Zealand ought to oppose Australia's bid for the Human Rights Council. It would be a major blow for their credibility (and an improvement for ours).
Human rights abuses were "a matter for Australia" because "I don't critique their policy", John Key shrugged.
But a critique is exactly what's required.  A mountain of damning evidence has been assembled. To stay pacified means thinking these crimes are unimportant. Acquiescing to any mistreatment means approving of it.