Andrew Dickens: Simple Answers, Complex Questions
Author

Publish Date

Wed, 17 Feb 2016, 3:08PM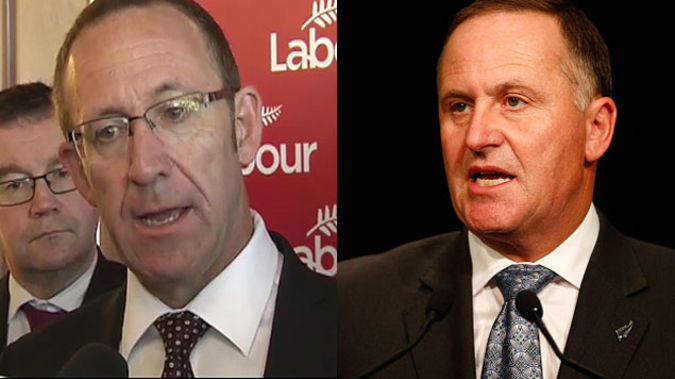 Andrew Dickens: Simple Answers, Complex Questions
Author

Publish Date

Wed, 17 Feb 2016, 3:08PM
If there's anything I've learnt in the years covering politics and economics it's that not all left wing ideas are loopy and not all right wing neo-liberal thoughts are rabid.
The problem is both sides exaggerate both the benefits of their own ideology and the deficiencies in the opposite. In fact they exaggerate only their side of the argument and dismiss the rest out of hand meaning that both sides propose unbalanced and hence fundamentally flawed proposals. And then we call each other names. This is why talkback and parliament exists. Let's face it. We're tribal.
Professor Gary Hawke, the author of the Hawke Report into tertiary education in the 80s, and I were talking about free universal tertiary education on the radio the other day and I said it was a simple political decision by the voters. Yes or no. He said not for him. He has to write policy that actually works and politics can't come in to it. He'd love free universal tertiary education but it's an inefficient use of taxpayers money. 50 per cent drop out so half the money is thrown away. He favours spending more but targeting it to those people with ability and need. This is not the policy of either the left or right. But I think he's probably right.
Politicians and the media give sound bite solutions to major problems while the people who actually have to fix them sit there in a world of grey. When it comes to health, education, law and order, the environment and the taxes to pay for it there are no simple answers no matter what some MP or media commentator tells you.
Nowhere is this more evident than in the debate about poverty in New Zealand. One side screams there are 300 thousand kids in poverty. The other argues there are 100,00 people in hardship. One side argues that the rich are deliberately creating the poor and uneducated and unemployed so they can become richer. The other argues there's plenty of work and opportunity and free education out there and the poor are poor because they're lazy and beneficiaries. To me, there's a little bit of truth in both those statements but it's not one or other.
So what do I believe? Well I know there's hardship as I know good people in it. I believe there is a growing inequality and it's harming both the rich and the poor. There are many working in New Zealand but not paid enough to keep afloat let alone buy the goods and services that make the rich rich. There have been complaints about our low wage economy for 30 years now from all political spectrums yet little has changed.
An OECD report on the impact of inequality was released at the beginning of last year. It claimed New Zealand had been hurt the worst economically of developed economies. New Zealand's economy could have grown by 44 percent between 1990 and 2010, but the country only achieved 28 percent growth due to inequality. It pointed out that wealth gaps hold back the skills development of children - particularly those with parents who have a poorer education background.
Another OECD report out this month proved that. It found that in New Zealand the poorest 25% of kids are 6 times more likely to be low performers in education.
So, in relative terms, the country has fewer skills, less money, less consumer spending and lower economic growth. It means the poor stay poor, if not poorer. Job growth is mostly grown by population which might explain our high immigration figures. The rich grow no richer so they cut costs. Wages go lower and jobs become rarer. To use the cliché, it's a vicious cycle.
Putting on my simplistic media commentator hat it says to me that Labour has half an idea in increasing tertiary education spending but it must be targeted not universal. It says that National's continued desire for relatively miniscule tax cuts is money misspent at this moment as its benefits to growth will be tiny. It didn't work last time and the main driver is to appeal to their core market who's alright Jack. They're the ones with private health insurance so a shaving of $118 million off the health budget affects them not one jot. It says that employers should measure their success not just in profits but an increase in their average wages. It tells me that National's re-jigging of employment laws to allow some watered down form of zero hour wages, which will be allowed as long as the employer pays compensation, is sending the wrong signals as to what economic success looks like.
It says to me that the real fear of the living wage is the fear that our economy is too weak to support it. And that scares me more than anything.
I don't mind the rich getting richer if along the way the poor get richer too. That's the simple answer as long as you realise the questions are complex.