Andrew Dickens: Anger over prisoner voting rights is a lot of hot air
Author

Publish Date

Mon, 25 Nov 2019, 1:13PM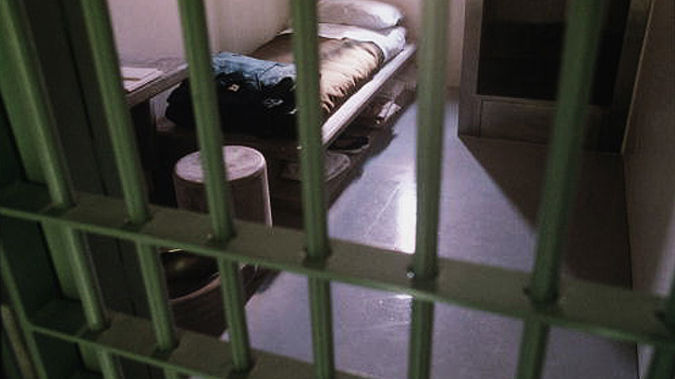 Andrew Dickens: Anger over prisoner voting rights is a lot of hot air
Author

Publish Date

Mon, 25 Nov 2019, 1:13PM
The debate over prisoners voting rights shows that virtue signalling and ideology is rampant on both sides of the political spectrum. It shows that next year's election will be dominated by dog-whistle policies and superficial debate.
It's so easy to say that prisoners shouldn't get the vote. They've stepped outside of society. Why should they have a say in the society they've rejected. Simple.
If I was in politics I wouldn't be riding this issue hard because there's nothing to gain. All you get is a chorus of "Soft On Crime!" All for the voting rights of 1900 people at most, who mostly don't give a damn. They're not going to use that vote because, after all, they've stepped outside of society and don't care.
It fails the political cost benefit argument.
So why give the rights back?
The only reason I can see that Andrew Little has done this is because the High Court and the Supreme Court has ruled it as against the Bill of Rights.  Is it OK for the State to break its own laws? Not really.
He seems to be virtue signalling that the Justice Minister has to respect the decisions of the justice system even if all it gets him is bad press.
But all those against some prisoners voting are just as ideological and virtue signall-y.
Just, for a moment, put your common sense hat on.
What do you think the first thought a crim has when sentenced? Do you think they think "Rats. I can't vote anymore!" Of course not. Do you think they spend their whole lag thinking, "When can I vote again? I miss it so." Of course not. They couldn't give a toss. Except Arthur Taylor, of course.
So as a signal to criminals that their crimes are bad, how good is the prisoner disenfranchisement? Next to useless really.  Makes you feel good to say it but ultimately hollow virtue-signalling.
Is it soft on crime? Not if it makes no difference at all to the criminal.
Now, just a reminder that all Little has done is take us back to the scenario we had from 1993 to 2010.
So were all the National Governments in that period soft on crime? Ask Mr Bridges. He was there then. Ask Chris Finlayson, the Attorney General of the time who wrote a number of opinions on the issue.
Was the change in 2010 National led governmental policy? Nope. It was a Private Members Bill brought in by Paul Quinn.
So why was it passed?  Because at the end of the day it makes little to no difference except to a few people who love the headline.
And that's the point.
All we've seen since Saturday is empty hot air with both sides guilty of their own political correctness on an issue that in the real world makes no difference at all.
Personally, I have no problem with prisoner voting. The way I see it is that they're being sentenced to being part of society and having some civic responsibilities.
It also amazed me that a prisoner was taken off the roll when they went into prison but then not put back on when they left. What a good way to say we don't give a toss about you. No wonder crims don't give a toss back.