Alex Braae: Greens would be fools to court National
Author

Publish Date

Mon, 5 Jun 2017, 5:00AM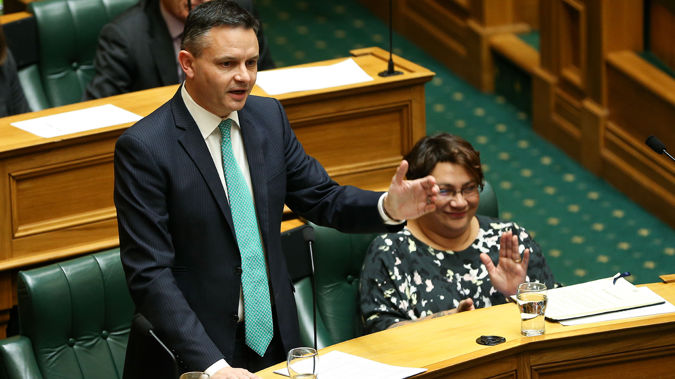 Alex Braae: Greens would be fools to court National
Author

Publish Date

Mon, 5 Jun 2017, 5:00AM
Around this point of the electoral cycle, the demands begin for the Greens to flirt with National. The siren song of government sounds. Unless they move to the centre, they will always be Labour's hostage.
The logic is appealing. Labour will likely need both the Greens and New Zealand First, and Winston Peters will have a stronger hand. It's happened before too - during the Clark years the Greens were repeatedly ditched. The Greens therefore have no choice. If they are going to wield power, they must play National and Labour off against each other.
While that's a beautiful proposition to Very Very Smart Political Commentators, it doesn't actually make any sense. It's a fantasy, a demonstration of the hard nosed beltway chops of the VVSPC. Alas, actual voters tend to hate that sort of behaviour, and hate parties that do it.
Such calls look at politics as a game in which one less valued policy can be traded away for a ministerial role, where politics can be modelled, sculpted, and scenarios of the perfect parliament simulated as if it were a computer game. Intricate coalition negotiations! Data driven policy formulation! Political junkies love it, and many love the idea of a smart, new, technocratic centrist party of government. Could the Greens not occupy that space? 
The reason why they couldn't is about the people that actually elect governments. Voters aren't stupid, but the average person on the street probably couldn't say for sure what National's position on genetic engineering is, or name number five on New Zealand First's list. They might not even know that David Seymour is in favour of charter schools, or that Peter Dunne is technically the leader of a party. 
So when you aren't reading detailed policy manifestos, or digesting every tweet sent out by MPs, what does cut through? Successful parties are able to give clear, unambiguous statements of what they stand for. What does National stand for? Being dull and sensible. ACT? Less government. Labour? The messages have recently been mixed, and the party's reputation suffers accordingly. And the Greens?
Like it or not, they are about purism over politics. Green members are typically baffled by the idea that anyone could rationally support a different party, because, don't they know about climate change/inequality/filthy rivers etc. Lower information voters who care about those issues currently know that even if they don't keep up with the detail of the policy, the Greens are the one party that hasn't yet tried to screw them. This strategic maintenance of principled stances matters far more than any tactical decision ever could. 
One only needs to look at the pathetic state of the Liberal Democrats in Britain to see what would happen to a Green Party that decided to support National. It only took a few minor missteps for the party's brand to be trashed, perhaps forever. Just one term in Helen Clark's government destroyed the Alliance. All of National's allies since retaking government have become burnt out husks. Trading principles for power as a junior coalition lackey is a fools game, because it doesn't last.
For it to work for the Greens, they would have to extract huge concessions from National in areas like agriculture and tax. Realistically, they'd find themselves tainted by government, with almost nothing to show for it. How could they then go back to their base and ask for another chance? 
Granted, the Greens have stepped away from the radical left during their time in parliament. But one only needed to look at the gritted teeth of members when the leadership signed up to the Budget Responsibility Rules pact with Labour - a document that could make it difficult to implement their policy if they make it to government. 
To borrow one of their favourite words, the only sustainable option for the Greens is to simply continue doing what they're doing. Keep growing slowly, keep the base happy, keep winning the odd skirmish from opposition. They have apparently hit the ceiling of their vote repeatedly since 1999, only to then exceed it by another few points. It's boring, but it works. 
Green MPs may not get a chance to ride in ministerial limos this time around, or even the next. But if they are careful, by the time they do get there, they'll be big enough to actually wield power. Only then will the party be able to survive government. ​​