TJ Perenara on All Blacks return, Japan, and going vegan
Author

Publish Date

Tue, 20 Jul 2021, 1:50PM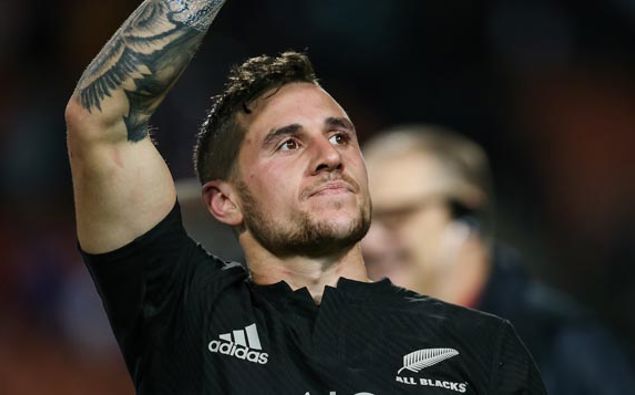 TJ Perenara on All Blacks return, Japan, and going vegan
Author

Publish Date

Tue, 20 Jul 2021, 1:50PM
All Blacks and Hurricanes halfback TJ Perenara's diet has seen as much change as his training regimes, as he attempts to stay in the best condition possible as a professional athlete.
The 29-year-old is back in the All Blacks fold having been named in coach Ian Foster's 36-man squad for the Rugby Championship. It follows his playing stint in Japan in the 2021 Top League season with NTT Red Hurricanes.
His return to the New Zealand game reignites his internal competition with Aaron Smith for the number nine black jersey, which has bubbled since 2014.
One adjustment Perenara has made for the betterment of his health has been going vegan. He told Nick Mills on Wellington Mornings he did not initially find the change difficult.
"[I had] really good support staff around... when I changed diets to become vegan, I was within the All Blacks environment then so I went to a nutritionist and told her so she set up all of my food plans for it. It would've been a lot harder I think outside of the environment.
Perenara's altered a lot surrounding his training and physical routine as well as his diet, which he says all come together in helping him feel better "today than I did before". He says he has used meat replacements in dishes such as stir fry, salads and nachos.
"There's a really good brand call Quorn - they do meat replacements, so a lot of the food that I eat is very similar to what I ate before," he says.
"Like literally any food outside of a roast pork or a roast chicken, I reckon there are replacements for it now that we can make the alternative.
Asked if he misses eating meat, Perenara says not anymore.
"I think at the start I did, I think there were times I was like 'man I wish I could have that'... but the more that I've been living in this world the more options that I know are out there, so if I'm out with the boys I know where a vegan-friendly place will be to eat.
"Because so many people are vegetarian or vegan, [restaurants] have an element of their menu dedicated to that too.
"I think my body's in better condition."
Being back in the All Blacks environment, Perenara says he's excited for the remainder of the test season.
"I bet myself to be the best player that I can be today, and to be good enough to be an All Black. I don't want to say expecting it because I don't know what the future holds but I've prepared of that opportunity if it came."
Perenara's return to the All Blacks side is set to come full circle on August 7 when New Zealand takes on Australia in the first Bledisloe Cup test of 2021 in Auckland. He will have to edge out Brad Weber for the halfback role off the pine, assuming Smith maintains the starting spot.
LISTEN TO NICK MILLS' CHAT WITH TJ PERENARA ABOVE