Thorndon Quay Collective Fighting for Car Parks: 'All the Businesses on this Street will Suffer'
Publish Date

Wed, 15 Sep 2021, 1:18pm
Follow the podcast on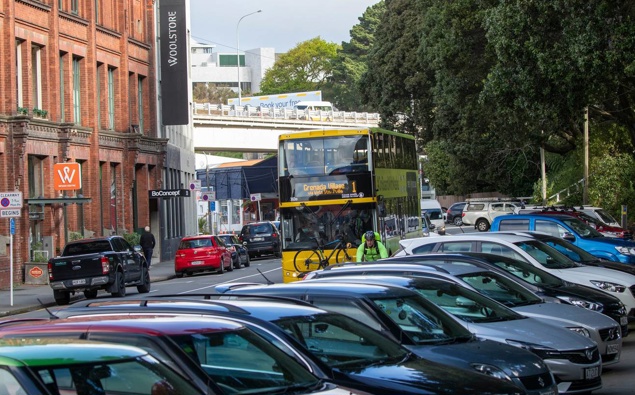 Thorndon Quay Collective Fighting for Car Parks: 'All the Businesses on this Street will Suffer'
Publish Date

Wed, 15 Sep 2021, 1:18pm
Businesses on Wellington's Thorndon Quay are threatening the city council with legal action over the removal of car parks, which they say is "totally tone deaf".
Angle parks are being replaced with parallel parking spaces to make it safer for cyclists along the busy gateway to the city. It means there will be 72 less car parks.
Thorndon Quay Collective chairman Paul Robinson said businesses were surprised to receive letters that work would be starting a few days after the city shifted to Covid-19 alert level 2.
"It's totally tone deaf", Robinson said.
Robinson told Nick Mills they will also consider starting a petition to save the parks following a lack of consultation from the Council. 
Wellington City Councillor Simon Woolf told Nick Mills he is "disturbed" about the plan to remove car parks from the area.
"The engagement and consultation has not been great. If the Council had have engaged with business owners early and got them on side there would have been a solution or collaboration," Woolf said. 
But the council's transport and infrastructure manager Brad Singh said the parking changes were included in Let's Get Wellington Moving consultation.
Singh noted the collective was also given the opportunity to make both written and oral submissions to council.