Bindi Norwell: Kiwis reveal their biggest property turn-offs
Author

Publish Date

Sat, 1 Aug 2020, 5:22PM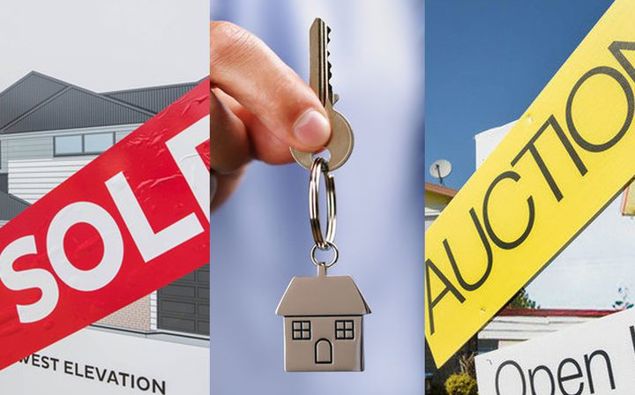 Bindi Norwell: Kiwis reveal their biggest property turn-offs
Author

Publish Date

Sat, 1 Aug 2020, 5:22PM
Bindi Norwell, Chief Executive at REINZ joins The One Roof Radio Show on The Weekend Collective. Listen to the audio above.
What do high crime rate area, bad neighbours and a smelly home have in common?
They are the most common property pitfalls for New Zealander house buyers.
Over 2190 New Zealanders were surveyed by independently-owned mortgage comparison site, Finder, about key features that are turn offs when they are buying a property.
The top turn-offs was asbestos in a property: 55 per cent of buyers would not be okay with that. An above-average neighbourhood crime rate would send nearly half of buyers (49 per cent) away.
About one in three Kiwis would reject a home with bad neighbours - and that includes if the home was close to a noisy pub or bar, the survey found.
But the number four problem that turns off nearly two in five buyers is easier to fix: bad smells from pets, cigarettes or dampness.
Finder's New Zealand publisher, Kevin McHugh, says such pitfalls can shave thousands of dollars in value off the price of a home.
He says when planning on selling your property, take a step back and think of it from the buyers' perspective.
"Things like bad smells, asbestos or a lack of natural lighting are unattractive to potential buyers, but these can usually be rectified before going to market," McHugh says.
"It's often the case of a little bit of pain for long-term gain – forking out to fix the issue beforehand can significantly increase the value of your home," he adds.
A lack of parking (33 per cent), being close to a highway or main road (23 per cent) and being located in an industrial area (21 per cent) are also some of the top property turn offs for New Zealanders.
McHugh says that there are opportunities to be had for prospective buyers, provided they're realistic about fixing some issues.
"Common issues like living on a main road or near a noisy venue can reduce the price of a property. But if you're prepared to think outside the square, you may be able to nab a bargain.
"For instance, installing high fencing can help to soundproof homes on a main road, and a rented garage can supplement a lack of parking."
He adds it is worth seeking finance pre-approval for a property before you begin searching, so when the perfect house does spring up, you'll be ready to act right away.
Bindi Norwell, Chief Executive at REINZ says: "What attracts an individual or a family to a property can be quite subjective depending on a number of factors such as age, stage, religion or price bracket. For example, some people would have issues living near to a cemetery for religious reasons and for others it's not even an issue.
"Issues that can potentially impact health and safety such as asbestos are high on people's list, but we were surprised that plaster/leaky buildings didn't make the list as for some people, particularly in the Auckland and Wellington markets this can in some instances be an issue.
"We were surprised that being close to a major road or highway was so high on the list – as for many people, particularly in bigger cities, being close to motorways is seen as an advantage in order to cut down on commute times. And more and more we're hearing that for those who have chosen to move further afield post-lockdown, having a rural property close to a major road or a motorway can be an absolute must.
"However, there are some things that can't be fixed such as being located in an industrial area or being on a flight path, and in that case it might be addressing things such as double glazing to reduce noise pollution that could make the difference between your home and the property next door," she said.
Norwell added that vendors should work with a licenced real estate agent who will be able to provide feedback on both positives and some things that may need work on the house, such as replacing the carpet due to smells.